17th Century Family home in Loenen aan de Vecht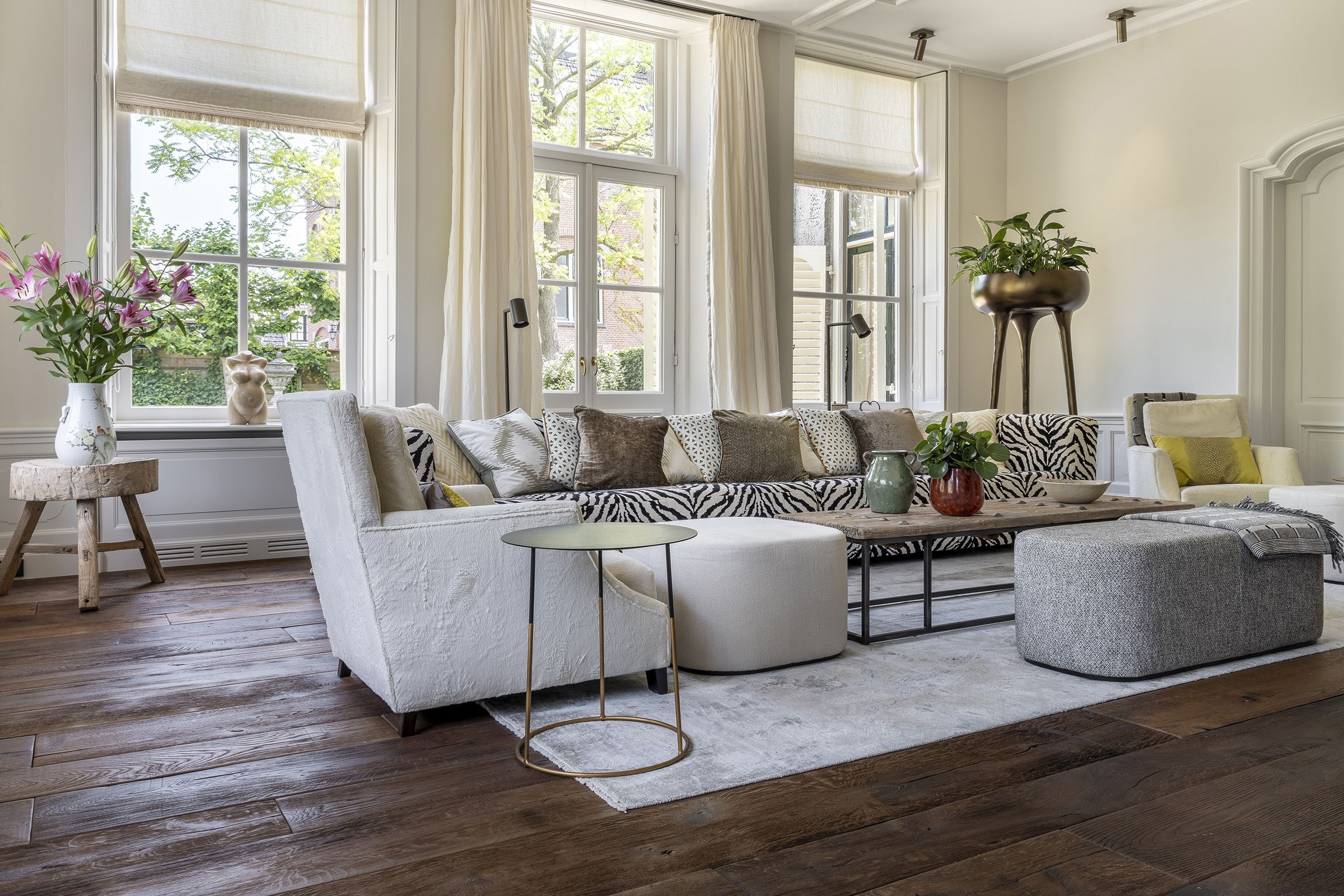 A family residence with a rich history asks for design choices that emphasize playfulness, comfort and long-lasting quality.

Such as this stunning floor in Solid Oak Organic Country Vintage hand-patched and hand-scraped planks in random widths with a Marron Velvet Poly finish.
Project:

Family residence, Loenen aan de Vecht,
the Netherlands

Floor:

Solid Oak Organic Country Vintage Wide planks in random widths 18 - 28cm with a handscraped footworn effect, organic shrunk surface, with patched knots. Finished with in through-and-through Marron (Brown) color with a hard-wearing Velvet poly-lacquer.

Design:

Wim van den Oudewetering (Casus Casa),
the Netherlands
Back in the days, the idyllic location of Loenen aan de Vecht attracted many well-to-do merchants of Amsterdam, who opted for a second outdoor residence here.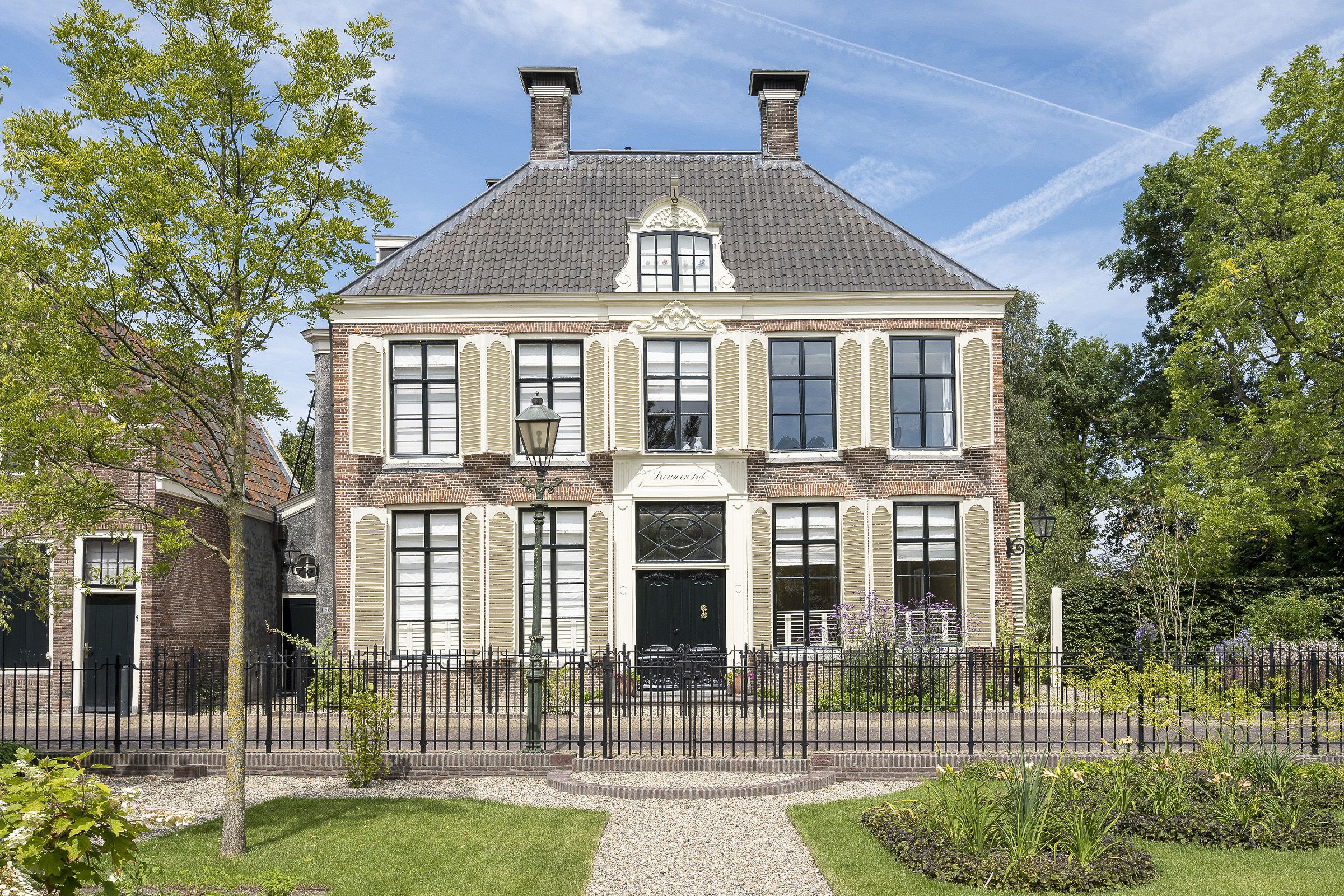 The ideal location of Loenen aan de Vecht — 25 min from Amsterdam — and picturesque charme make it a popular weekend retreat.
The random widths of the planks and deep, varied colour of the finishing add playfulness and character to the Solid Oak Country Vintage Wideplank floor. As if this floor has always been here…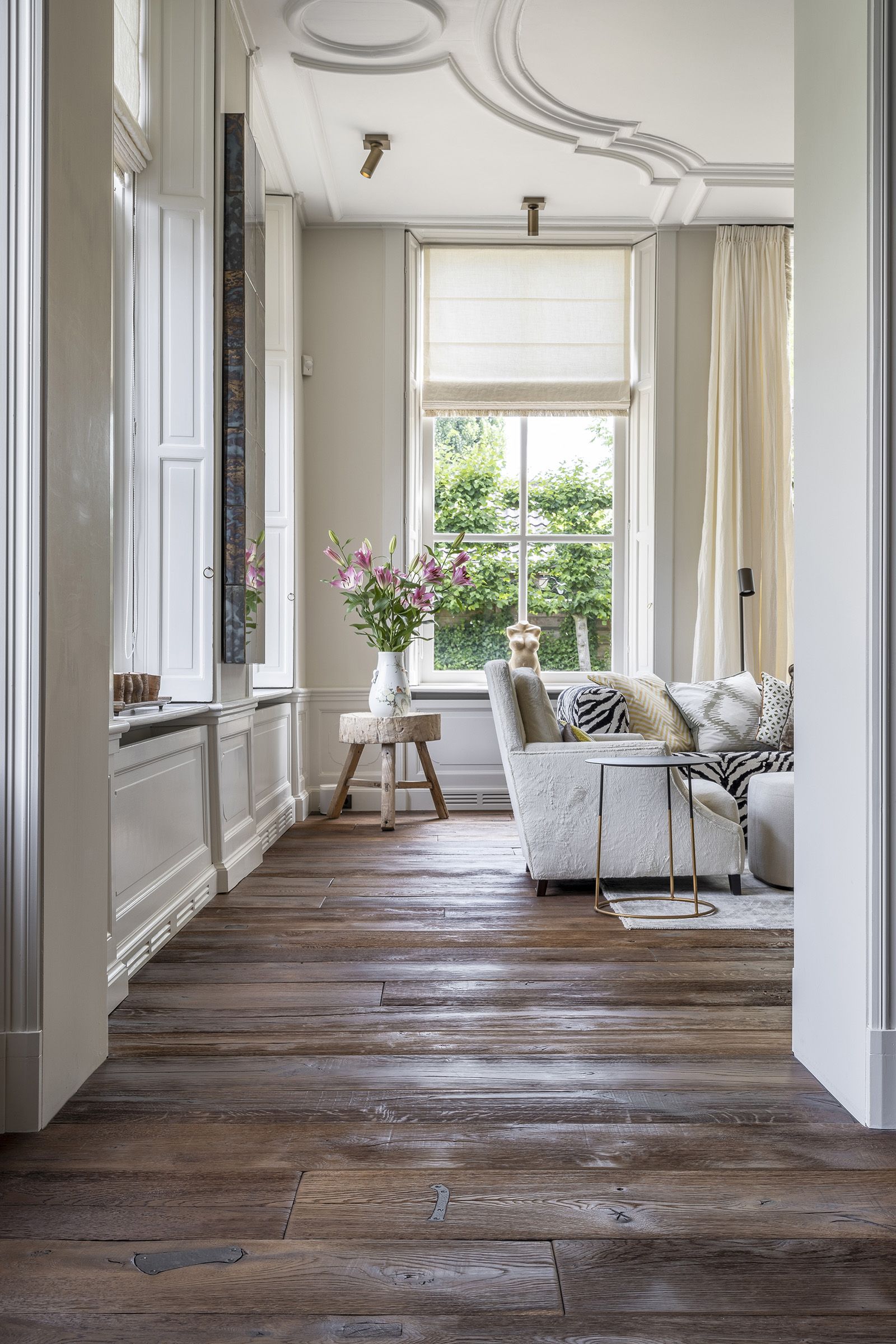 Light, soft, natural colours are wonderfully combined with the chocolate undertone of the wide plank flooring. It's the perfect space to call home, filled with imperfections.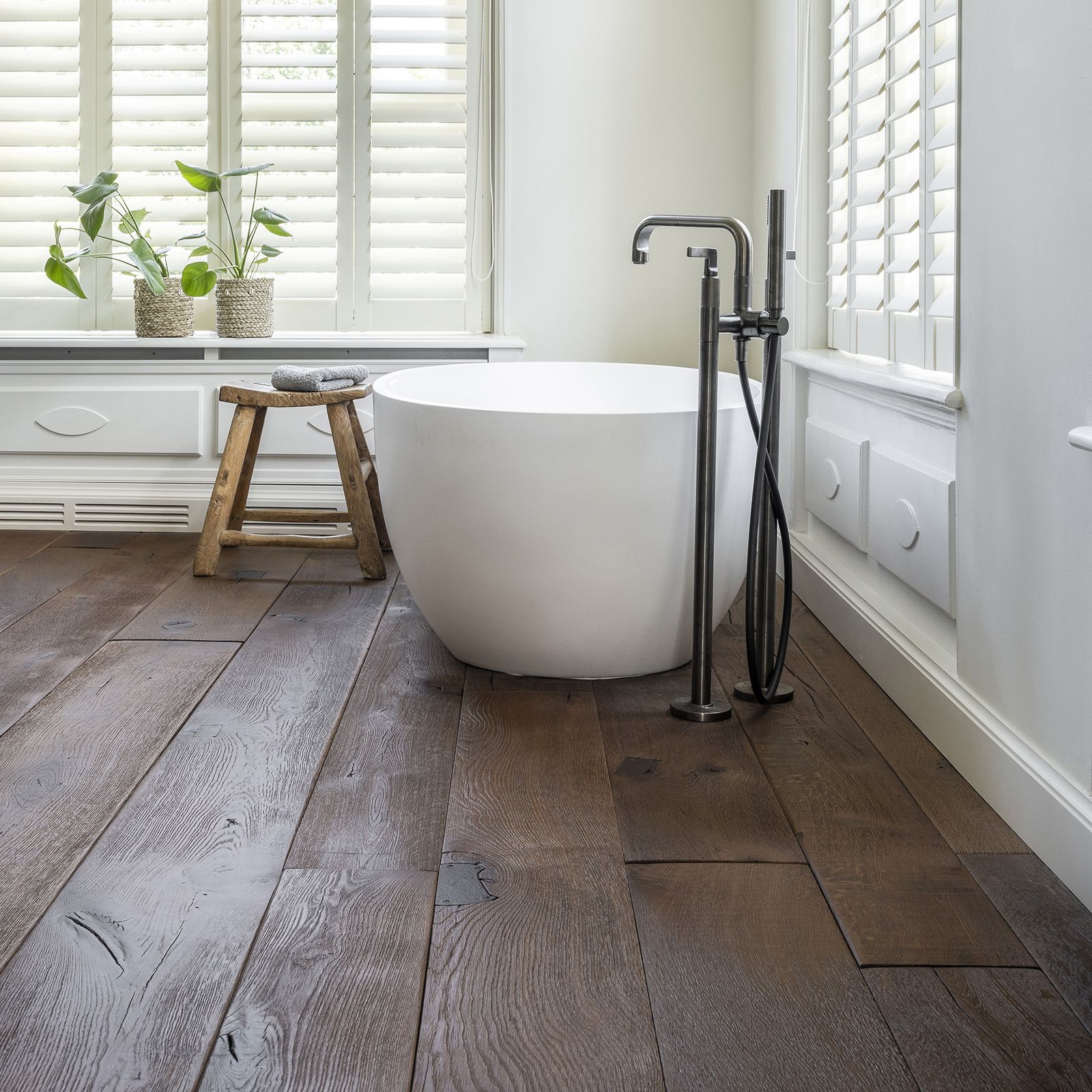 Wood is a fine choice for wet areas, and proves to be an inviting decor for statement furniture.
The beauty of working with solid natural materials is the way they age. Marble and wood make excellent companions for life.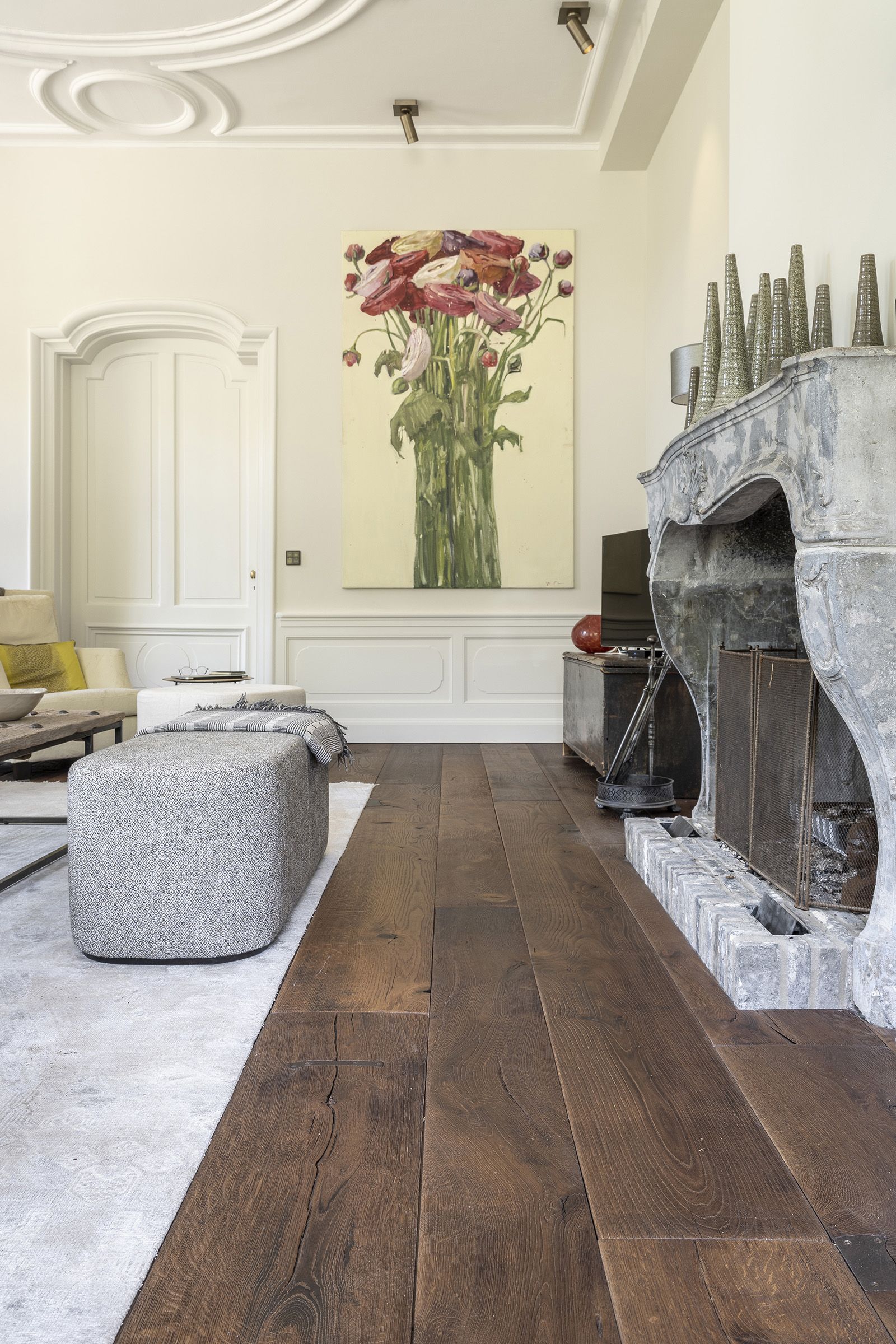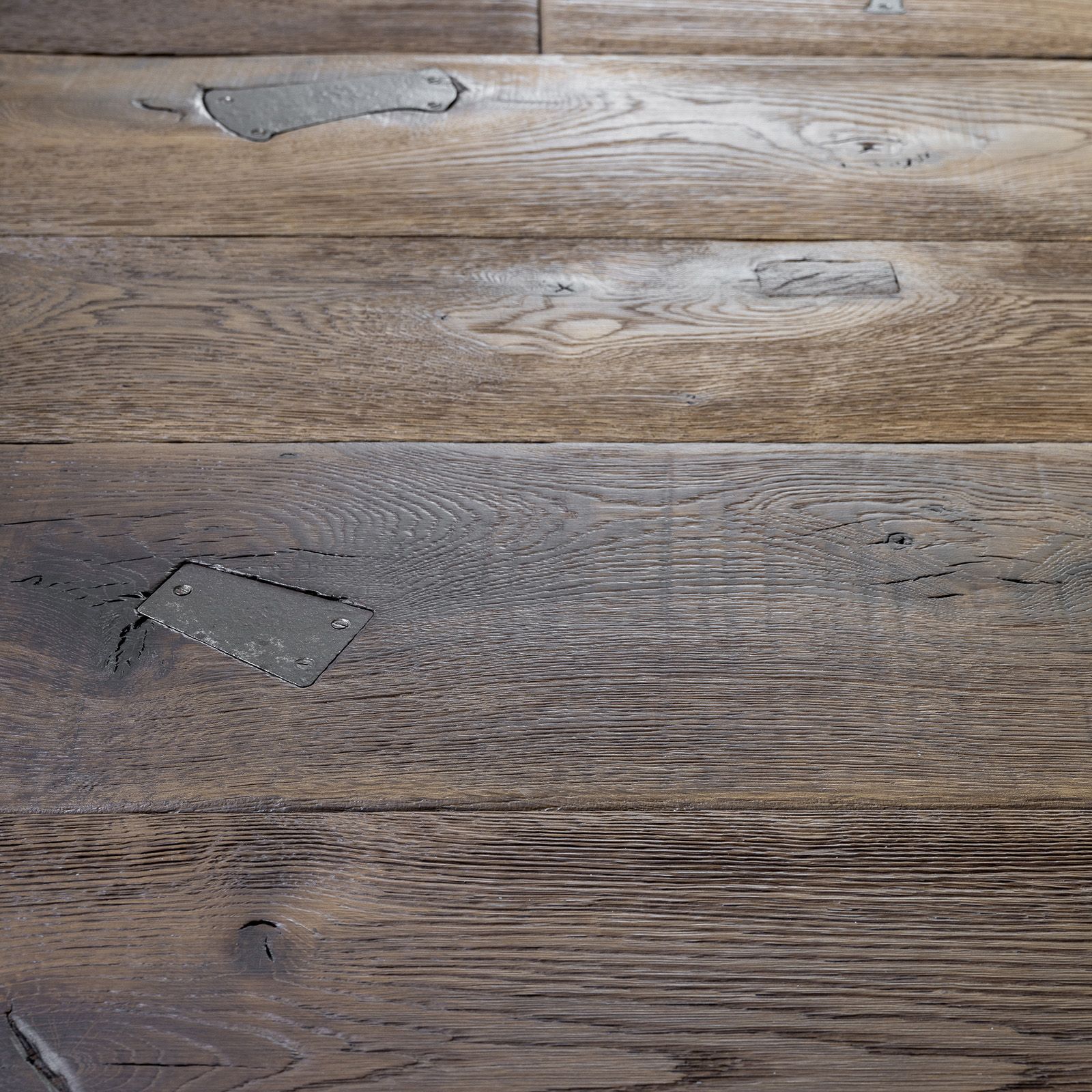 Our artisans have mastered the art of hand-scraping the Oak planks in such a natural manner that it's hard to distinguish the floor from an old hand-hewn wooden floor.
Contrary to what one might assume, the 17th Century stairs are an original feature in the house. Oiling the wood to match the floor creates a holistic, calming look and feel.