Winter Harvest
Who gets the chance to speak to Ebony and Co's managing director Bastiaan Smits about wood will quickly notice his excitement is contagious. The Dutch co-owner joined our company over 14 years ago, and his passion for one of the most beautiful natural materials in the world is still very alive. In our beautiful canal-side Amsterdam showroom, Smits talks about his earliest fascinations with wood, and what makes winter the ideal time to harvest.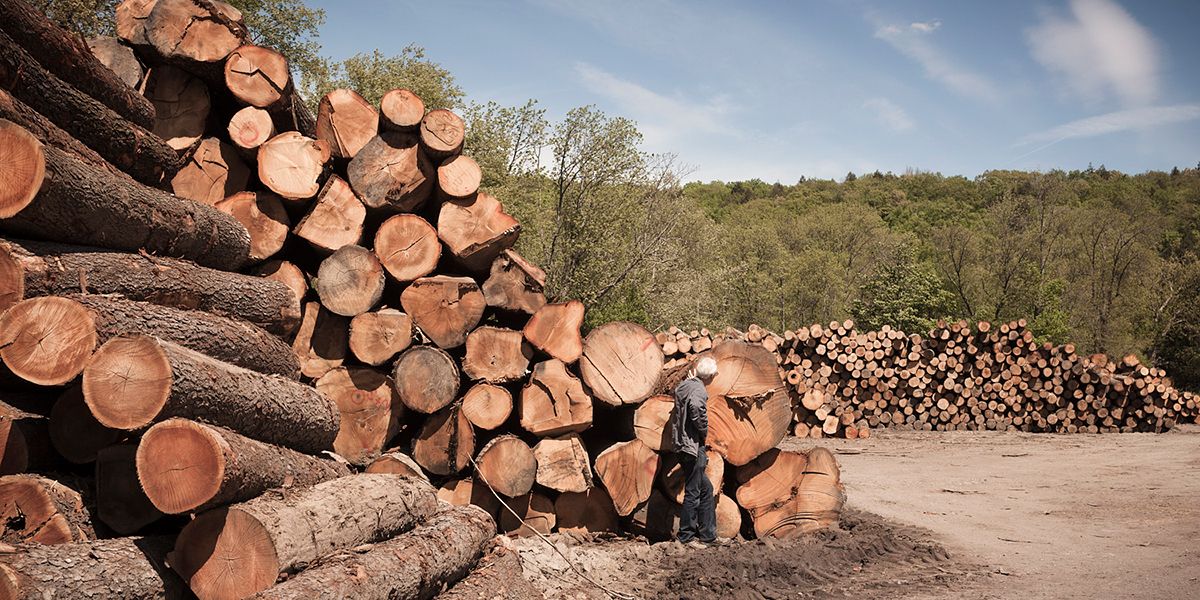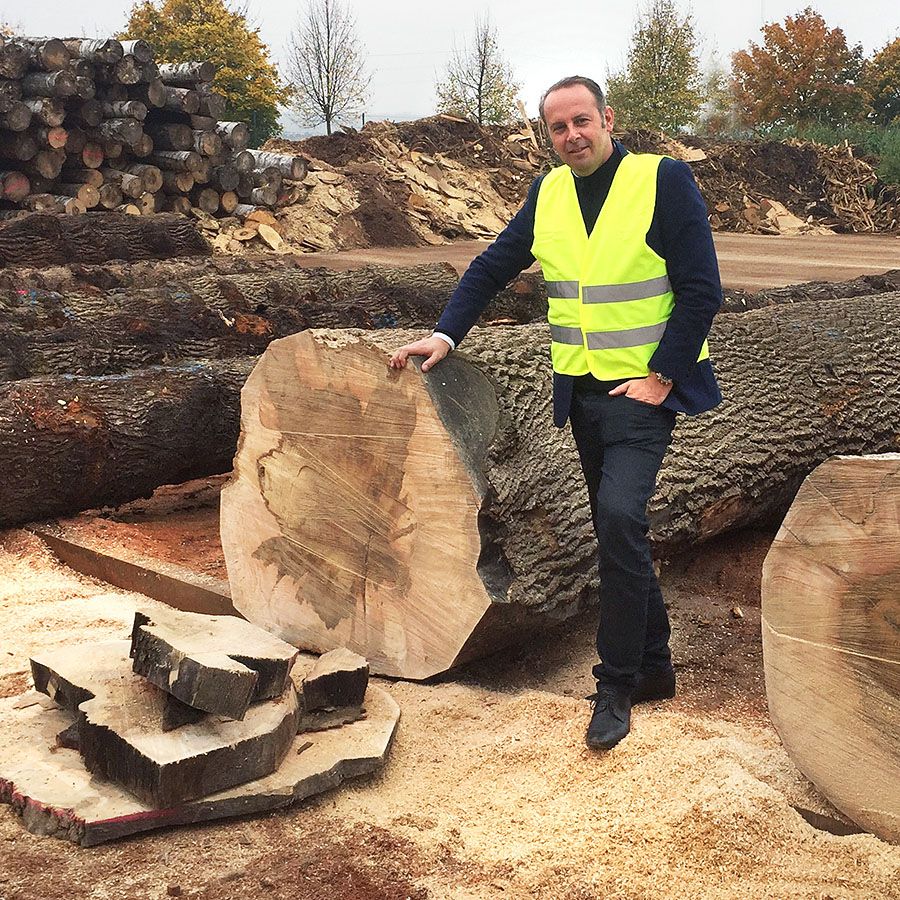 It's freezing outside. Why is now the best time to harvest?
Basically, nature is taking a break. Hibernating makes the sap flow in the tree slows down while the wood itself is less prone to colour variation and more stable (which makes it easier to process). Also, the process of harvesting is the least disruptive this time of year. In colder areas, the soil freezes, allowing easier transportation of the large heavy logs that we pick.
Once you selected the tree, what's next?
We select the layers to cut. Then, we pick the best boards and dry them in a kiln to level out the wood's current moisture content with the estimated future interior climate. Once the wood is perfectly dry, we make another selection. Only then we'll make the ideal cut from the board, following a specific client order. We call this "grading". The next step is bonding and milling, which is a slow, very manual process that takes place in our mill.
Is it always better to work with slowly dried wood?
No, it depends on the type of flooring. With a solid wood floor, you look for stability, and typically a bit of variation in colour and grain. For this reason, we mainly buy up dried board material from sawyers that have kept the wood drying slowly during several seasons. Our typical extra-wide, extra-tall engineered floorboards on the other hand have a different character, bearing a uniform colour and grain patina. It's a result from working with fresh wood or the so-called 'wet log', cutting layers directly at our own sawmill.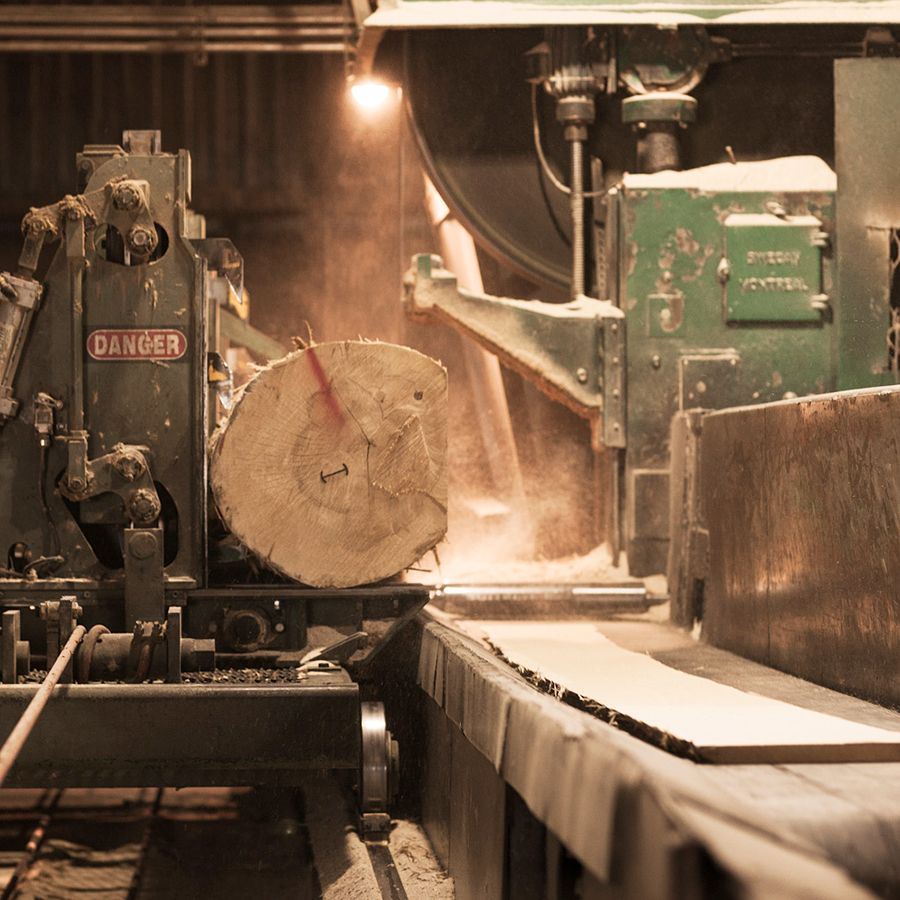 What influences the wood's quality?
Soil conditions, relief and climate are important factors, but also the density of the forest. The prettiest logs we get grow slower, thus in darker forests where they seek the light and branch out higher in the tree.
Can you tell us how it feels like to visit the lumberyards and be totally immersed in nature?
It's probably the part of my job I enjoy the most as it brings me back to nature and the simplicity of life. I also like how the people working in this business are honest, and sincere in what they do. They certainly don't let themselves get all fuzzed up by the hustle bustle of our modern-day economy. When we are sorting raw board materials, I can visualize how the wood could look in the interior.
There seem to be so many uncontrollable elements in play. Do you also just need to be 'lucky' each time again?
Fortunately not! Most of the success is built on good personal relationships, some intuition and years of experience. People working in the wood business don't write much in emails. They enjoy talking to each other, to discuss logs and boards and share knowledge and contacts. It's probably one of the most old-fashioned business models still thriving in it's own traditions.
Can you see where your passion for wood stems from? What were you like as a kid?
I spent a lot of time outside building tree huts, or biking through rough terrain.
What's your earliest memory of wood?
I can still remember the squeaky deep-brown solid Oak benches in the church on Sundays. As a 6-year old kid bored by the long sermons, I discovered that the medullary rays, fine grains and flower grains all looked different. The randomness and variety of nature was an immense revelation!
You're still wowed by wood, aren't you?
I sure am. Wood is an amazing product to work with, because of its timeless versatility —and the people who love wood are great, so it's a true joy to work with it. I lived in Russia for a few years. Traveling through the country I've encountered old log homes and churches completely made of softwood (mainly pine) that withstood over 500 years of harsh weather conditions. If you use wood well, it's extremely durable and precious.