In Person:
Natalia Belonogova
---
'I often seek inspiration in nature. It can be anything from a leaf on a tree to the way a branch is shaped'
---
A true globetrotter, interior designer Natalia Belonogova fearlessly combines various forms, sizes and materials such as Belgian wooden railway sleepers in order to craft a perfectly balanced space.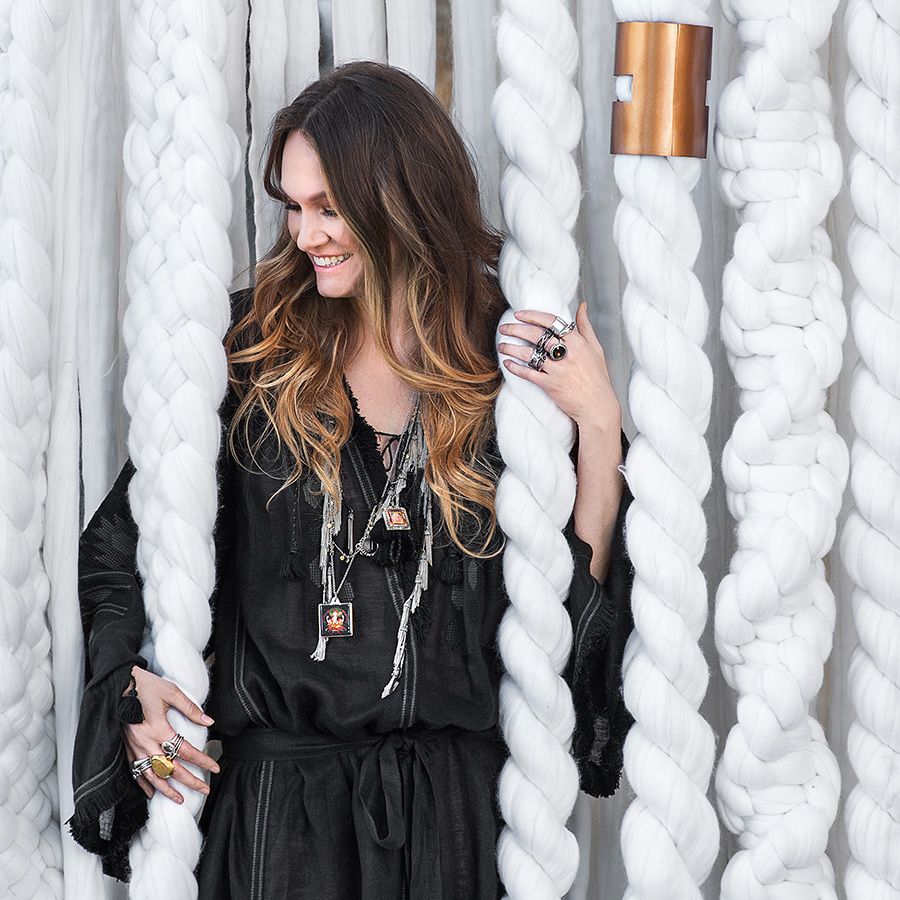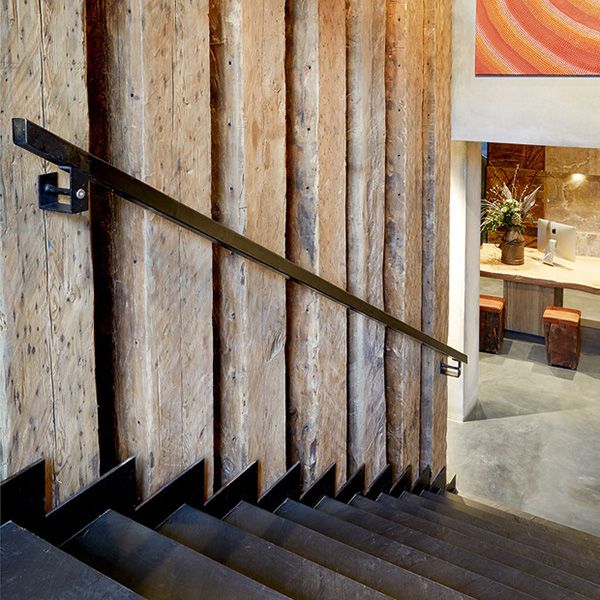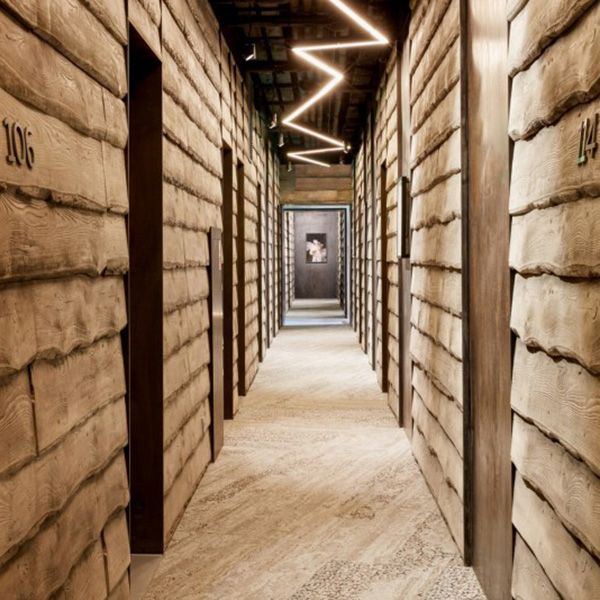 Moss boutique hotel in Moscow.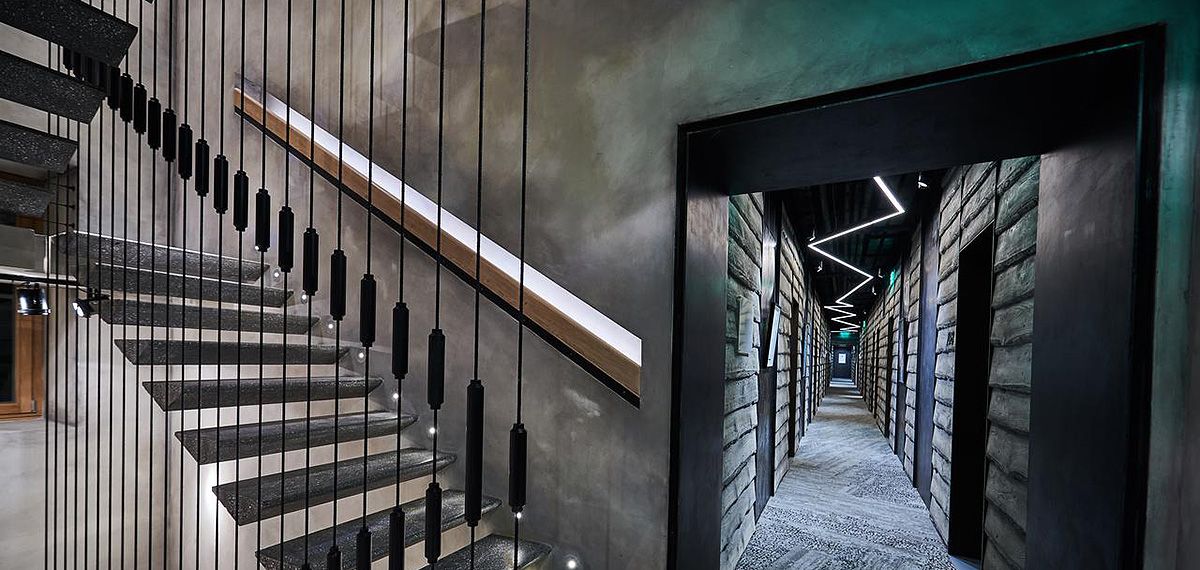 What made you pursue a career in interior design?
Honestly, it's been a childhood dream. I could try to recall an exact moment in time, something that triggered me to fall in love with creating interiors, but it wouldn't be right. I've been designing interiors in my mindever since I can remember.  
When did you set up your own design practice?
I founded NB Studio 15 years ago. I count myself lucky to have a real dream team.
You roam the world. What inspires you?
I take inspiration from many things: travel, architecture, and contemporary art. I often seek inspiration in nature. It can be anything from a leaf on a tree to the way a branch is shaped. I like taking pictures of my encounters. It often happens my findings will later resurface in a different way in an interior project.
Do you have a dream project?
Every project I have ever worked on. Or the one that I'm working on now.
Fair enough! One of our favourite projects is Moss boutique hotel in Moscow.
I've always wanted to design a hotel. When I travel myself, I always try to stay at special boutique hotels. When this opportunity came along, I immediately was very enthusiastic.
The hotel's interior is abundant with natural materials. The core ideabehind the design was to give guests visiting the hectic metropolis a welcoming respite full of tactile impressions.
How is this boutique hotel an answer to the needs of the changing hospitality landscape in Moscow?
We are all different, with different needs and desires. The fact some people prefer to stay at grand, overly decorated hotels and others choose the intimacy and comfort of a boutique hotel just shows we need variety.The definition of Comfort is perceived in various ways. I don't create pretentious interiors and this project was a lucky match of the query, the trends and my perception.
What do you like about working with wood?
I guess I feel to understand this material. It's comfortable for me to work with. In fact, I use wood a lot in my projects.
You often use upcycled wood, like reclaimed wooden railway sleepers or wood from dismantled barns. How does this appeal to you? The stories? The character?
I like the idea of conscious consumption itself. The fact you simply give new life to old and unused things. When we become aware of the object's previous stories, it all becomes even more exciting. For example, old reclaimed beams were transformed into interior pieces for Moss hotel. But that's not always the case and you are just happy that recycling as the new normal.
Talking about stories, your work is full of details. Can you share one story of how a wooden design came about?
One day I was strolling along the banks of a mountain river, and I saw these branches, worn down by the fast currents. Those later reappeared as curtain hangers in a project called Eden, in France.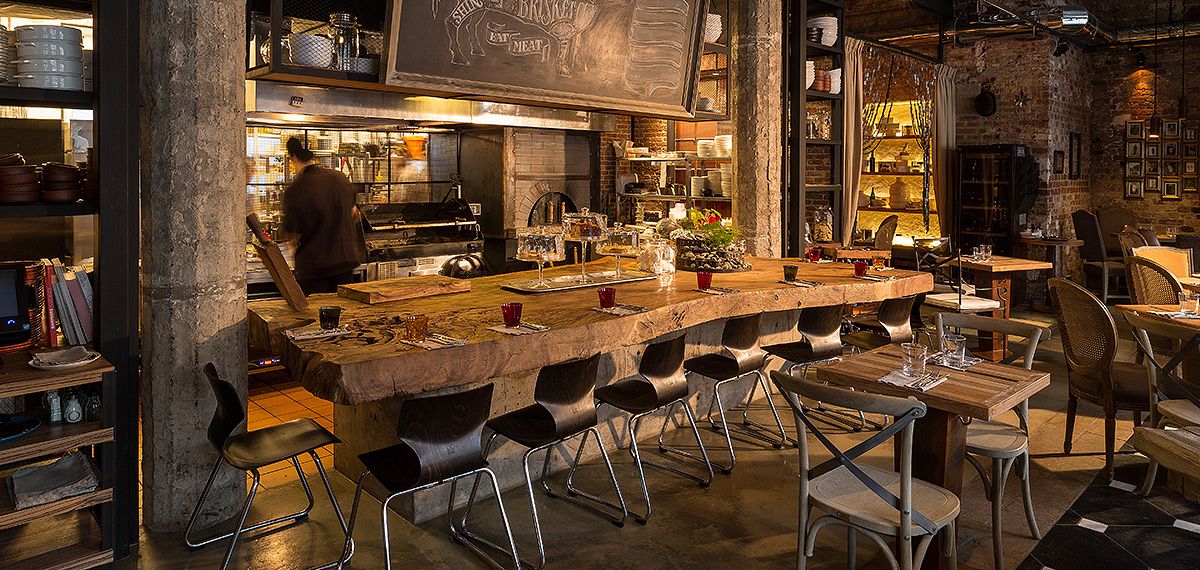 Severyane restaurant in Moscow.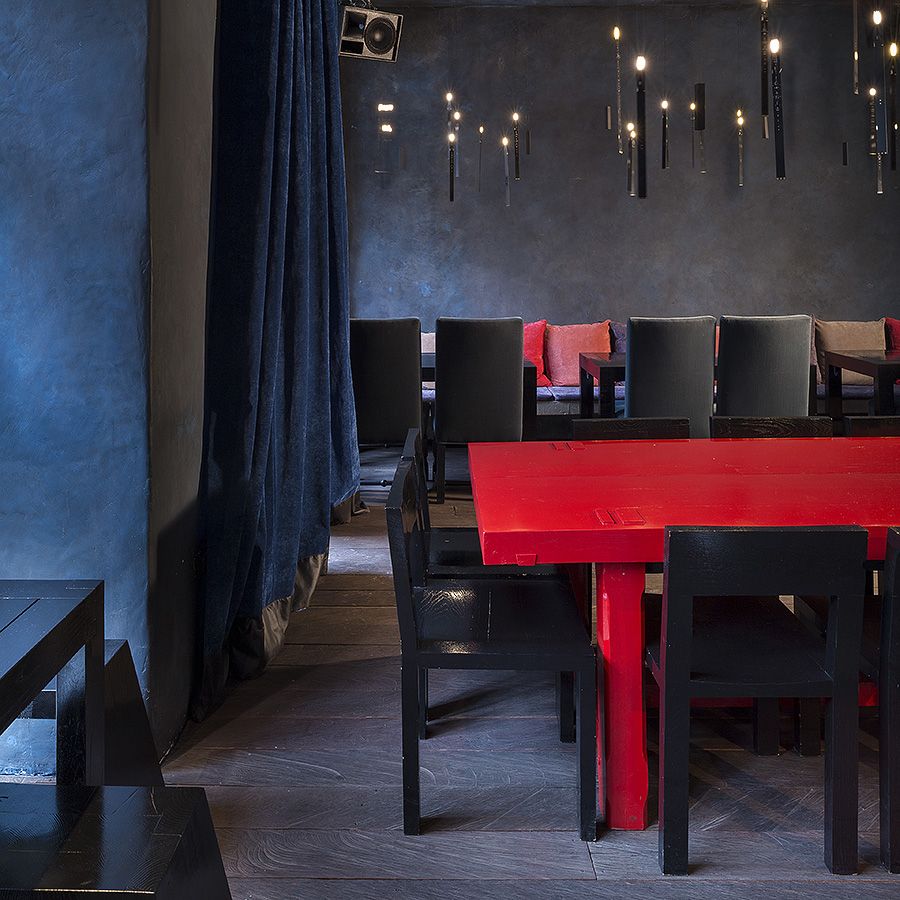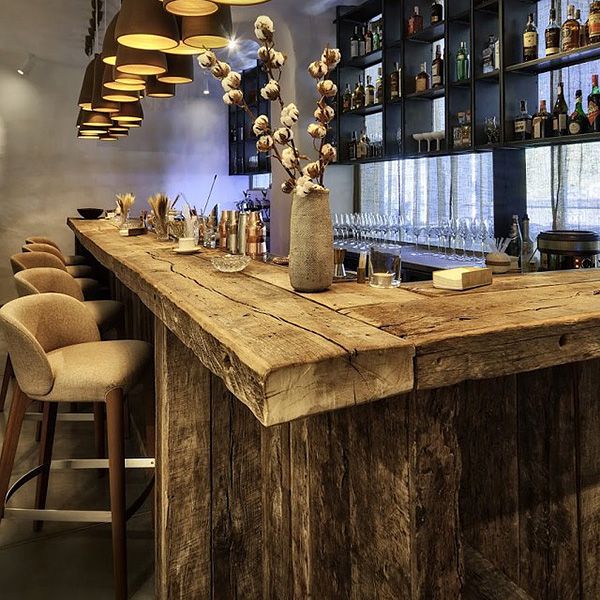 SHO restaurant in Kiev.