In Person:
Artist, Anna Sudbina
---
When I start a painting, I allow the canvas to guide me into discovering the composition through a dialogue of sorts.
---
London-based Anna Sudbina felt she needed to find a proper profession for a long time. Becoming an artist wasn't on that list. It was her ten-year stint at Ebony and Co that awakened her artistic skills and love for beauty and nature to take the stage.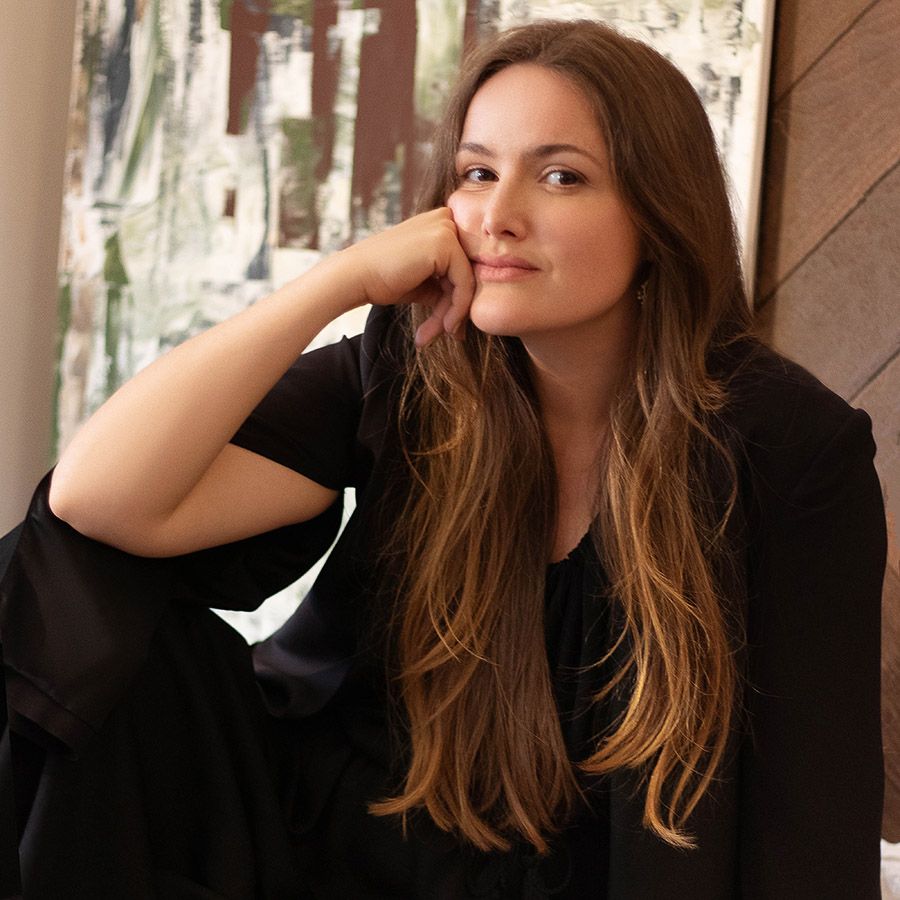 Did you always dream of becoming an artist?
You don't decide to be an artist. You are one, or you are not. It's the art career that you choose.
I've been painting and drawing for as long as I can remember. I grew up in Moscow and studied academic painting and drawing there. I vividly recall the wonderful, bohemian vibe of the space, with its wooden floors decorated with paint splatters and props scattered about the room. I absorbed it all.
Since I didn't realise art could become my profession, I navigated options for design education. I figured that a job title with the word 'design' would fit me most. It brought me to London, where I studied Design and Environment at Central Saint Martins.
Were you immediately inspired to work in a design environment?
The education had a conceptual approach, very different from the classical art training back home. It made you think differently, it was fun. But when I finished, I was like, and now - what?
Luckily, I responded to a job offer at Ebony and Co in London. It was a support position, which forced me to learn in and from the real world, and how to grow a genuine design brand sustainably.
The beautiful natural materials in the Ebony and Co showroom instilled a love for high-quality design in you.
I grew up as a person and as an artist under Ebony's roof, and the company's ethos and aesthetics have shaped my practice and artistic vision.
The beauty of the raw wood and the bespoke Ebony finishes that focus on emphasising the wood's natural character with all its imperfections - from textured Megève variations to a faded earthy colour palette of silver greys - has been fed into my subconscious. It's constantly a source of inspiration, finding its way onto canvas through texture and colour choices.
What did you like most about this period?
That I could fully immerse myself in the world of luxury design and handcrafted wide plank flooring. The textures, the colours, the samples, showrooms, attending all these beautiful interior design trade shows. It was very inspiring. In fact, it was whilst working at Ebony and Co that I started painting again.
Your paintings seem to have a similar sense of natural colour variations. As if they carry a certain patina, albeit in an abstract way.
More than a direct influence, I'd say that there's a subconscious sensibility to textures and colours that I've developed during my time at Ebony and Co. It's pure abstraction. When I paint, I try to clear my mind to get into flow, and the creative process takes over.
Having said that, I'm still very much in love with specific selections and finishes.
Tell us a bit about how you work.
Well, my studio is my sanctuary. I surround myself with beautiful objects and take great care to fill my studio (and myself) with good vibes while I work. I feel with each work of art, I am sending a little piece of myself into the world: thoughts, intentions, time, small clusters of energy shaped into lines and coloured brushstrokes. It is a great honour to send my work into the world and see it find a new home.

I only paint when I am happy, never when I feel down. It might sound wacky, but I believe a painted canvas absorbs and carries the energy present during its creation. I see it as my responsibility to filter what I let out into the world together with my work.

When I start a painting, I allow the canvas to guide me into discovering the composition through a dialogue of sorts. The initial layers are done in an intuitive state of concentration in which the subconscious dictates the gestural mark-making. The final stage is finding compositional balance through non-action and negative action, standing back to analyse and then moving forward to undo and cover up parts of the painting.
Do you work in one go?
No, never. I always need time to digest what I've been making. Because of my methodology in layers and different textures, I can always continue the work at another moment.
Your work breathes nature.
It's what I look for in my art: the quiet power, calmness, depth, balance, and a sense of grounding. Simply put, the pleasure of being connected to the natural world.
What materials and techniques do you use?
My tools are important to me: I have a favourite vintage roller and a couple of small plastic tags that have travelled with me everywhere. I mainly work with acrylic, ink and gesso. When drawing on a canvas, I occasionally use charcoal and palo santo.
What inspires you?
Beauty. In all its forms, from poetry to contemporary design.
How would you define your relationship with nature?
It is how I recharge! I'm lucky to live in the South part of London. There are woods nearby, and unlike the manicured parks and green in the city centre, urban nature can more or less follow its natural course around here.
Talking about natural beauty, do you have a favourite Ebony and Co project?
I do! It was a residential project for which we picked a blend of Antique and Vintage Oak planks with a bespoke finish. Everything worked so beautifully together, the colours, the textures, the architecture, the furniture, the art collection on the walls.I admired every detail and how thoughtfully they'd been put together.
What's your personal wood preference?
I tend to prefer wood that shows more grain and natural variation. I love the bold character displayed by Antique and Vintage Oaks, with their marks of a previous, elusive life. And I equally vote for Ash and Walnut because of their stunning grain pattern.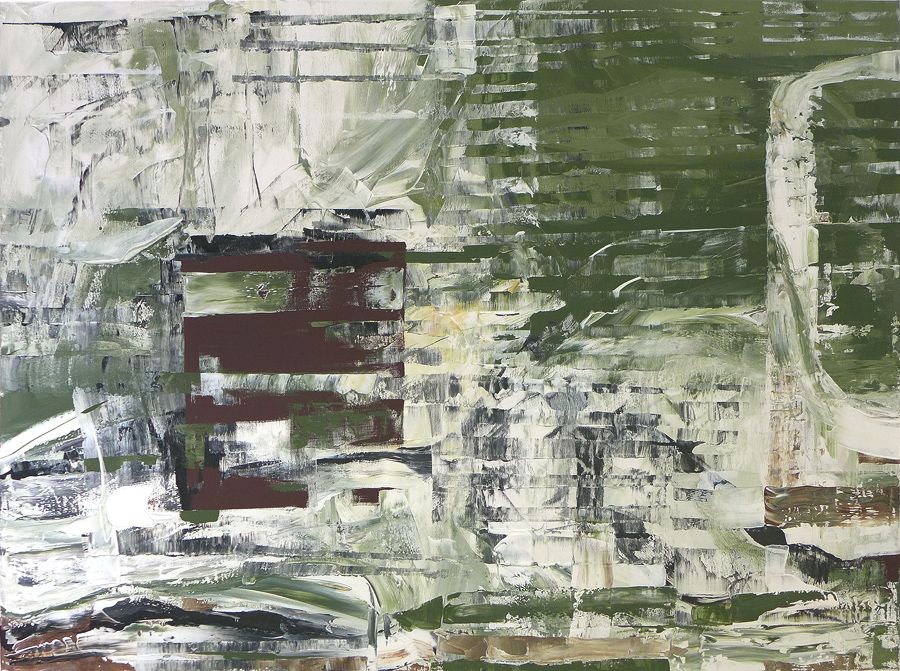 Ripples of my mind - Anna Sudbina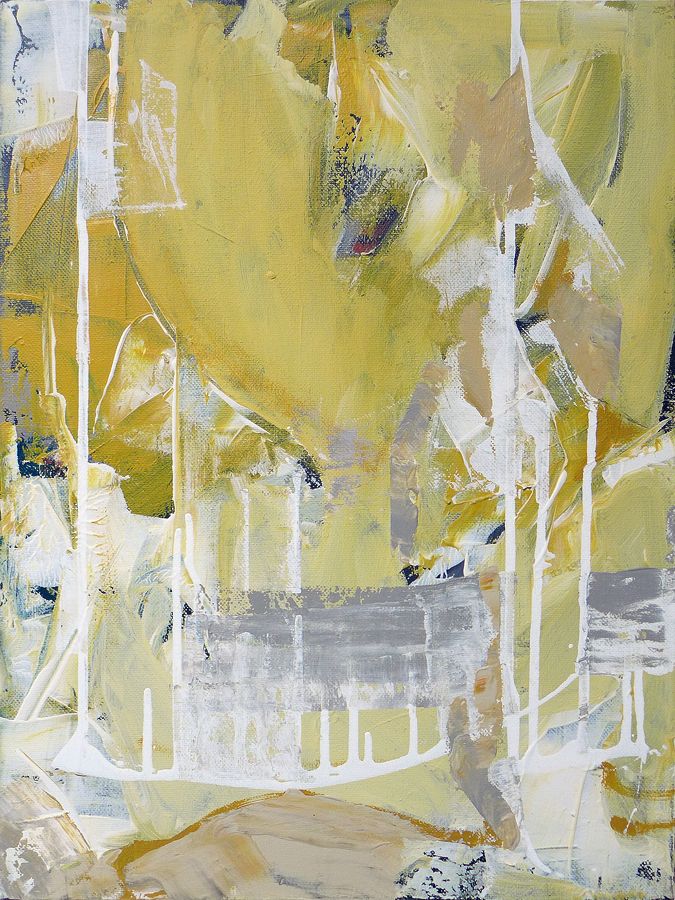 Where the honey flows - Anna Sudbina
The Feminine II - Anna Sudbina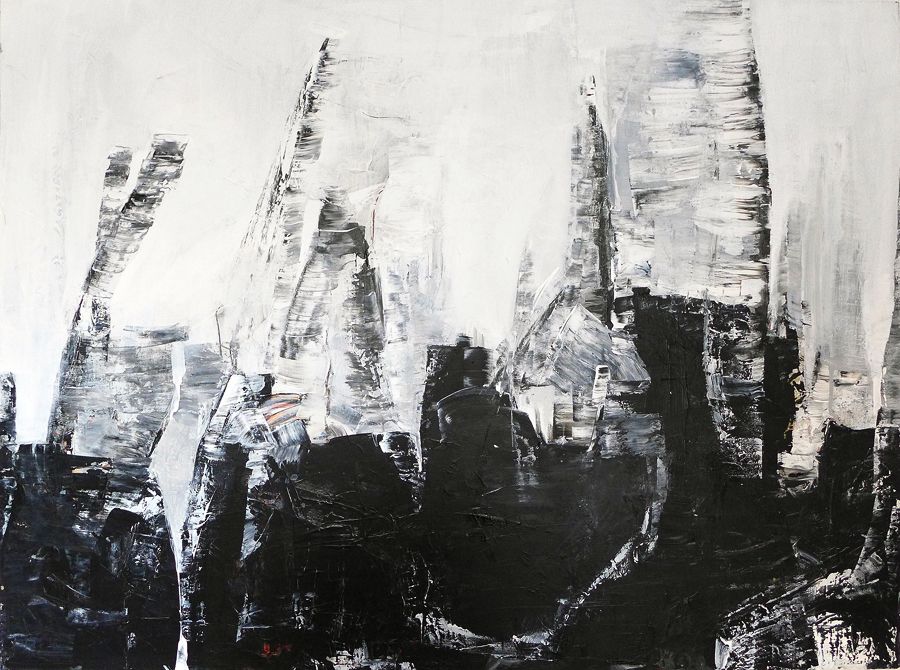 Hear the silence - Anna Sudbina
In terms of Ebony and Co finishes, which ones stand out, and how would you like to see them used?
Anna's choices from our collection
Another personal highlight is the new Port Grimaud Hardwax on American White Oak, which is very elegant. I think it works great with both Select and Vintage cuts.