Handcrafted Ash Flooring by Ebony and Co
Wide plank ash floors, less is more
Wider and longer length ash planks the thing when it comes to creating a more authentic-looking floor. Handcrafted wide plank ash floors evoke a genuine Scandinavian charm, making any room look modern, spacious and natural. We cut our wide ash planks only from the heart of the lower end of the tree. That results in planks that are longer and wider than the parts cut from the rest of the tree. The greater dimensions of our wide ash planks mean there are fewer seams between pieces. This enhances the soft and pleasant colour variation typically seen in ash wood, both in our craft engineered ash flooring and our solid wood ash flooring.
The choice is yours
We can offer the purest selection of ash in various grades. Whether you'd like a mixed ash floor of cocoa-brown heartwood and ivory sapwood, or a selection of ivory sapwood only, we can find the finest quality available. Are you looking for wide ash planks in random widths and lengths? Would a
large ash chevron
pattern be the perfect finishing touch for your
project?
It's entirely up to you!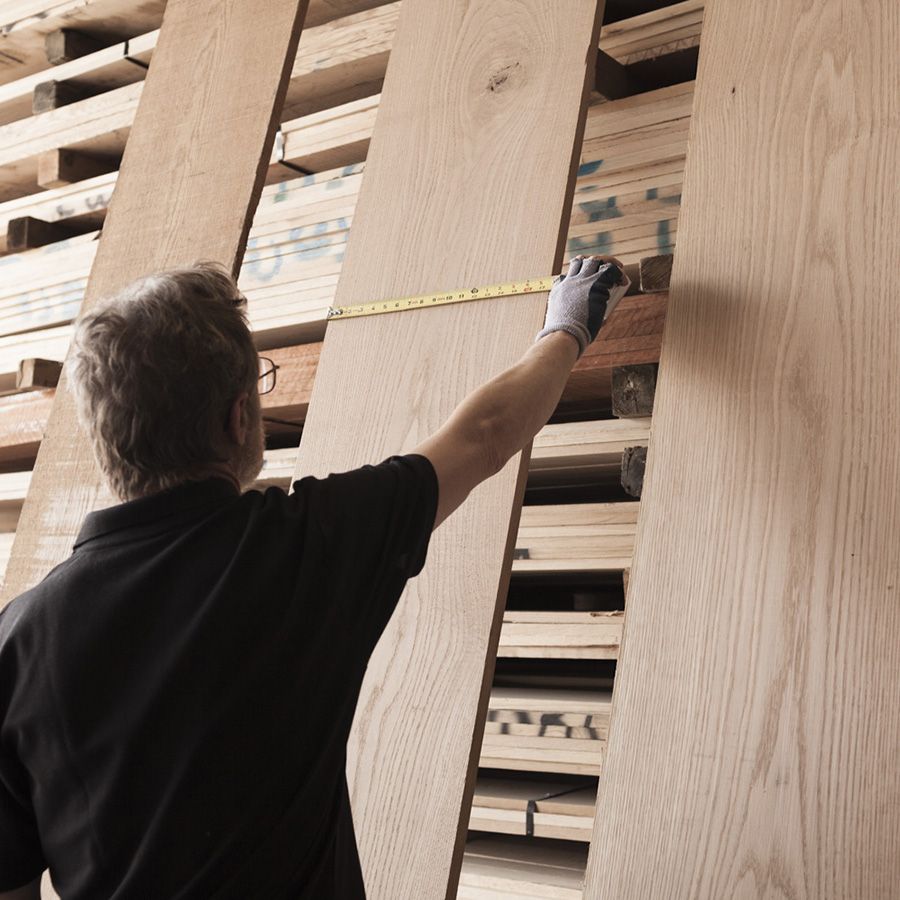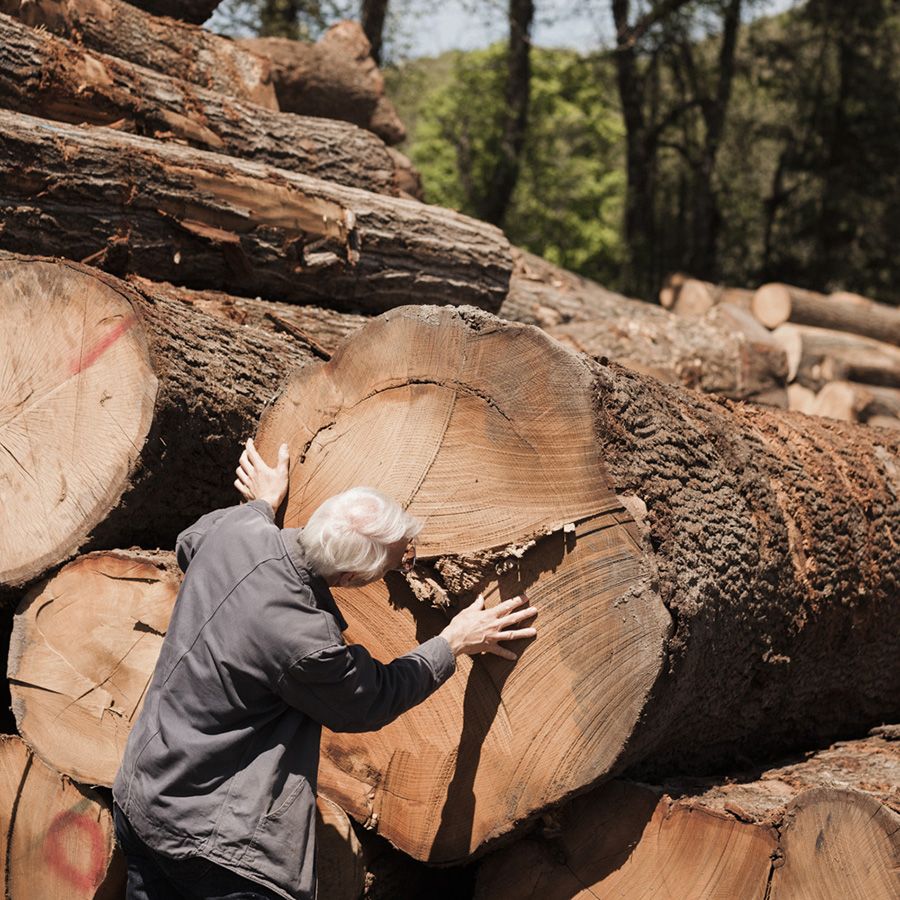 Extra long and extra wide planks, selected from the finest parts of old-growth trees
We are able to find the finest quality American ash planks and European ash planks thanks to our excellent network of the best timber agents and sawyers across both continents. Our wood comes from a handpicked selection of larger, old-growth ash trees. Only these have the beautifully uniform growth structure that allows us to craft XL wide plank sizes of consistent stability and natural beauty. Since our product is custom, we can offer a huge variety of species, finishes and patterns, with the added option of extra-long lengths. Our ash planks can be up to 7 m (21 feet) long, and up to 40 cm (16 inches) wide.
Find your nearest showroom
As a globally operating, luxury wood interiors company, we value personal contact highly. We'd love to learn more about your specific requirements in order to support you in creating unique and engaging spaces. Why not schedule a consultation at one of our
city showrooms?
Let's talk!
At Ebony and Co, our passion is to create unique luxury wood environments by finding, carefully sourcing, and milling the world's finest wood.
A Selection of our Collection
Our collection consists of contemporary patinas and textures that reflect the latest trends in design. Our current selection of finishes has been conceived through our close collaboration with the world's leading designers. Luxury shades transmit a modern feeling and speak of the now. What they all share is an ability to enhance the pure, natural structure of wood.