Mark Congdon
Dublin-based Mark Congdon is one of Ebony and Co's original founders. The joint CEO speaks up on how a globally operating company can behave like a multinational team with one equal attitude for excellence, and what it actually means to be 24/7 around wood.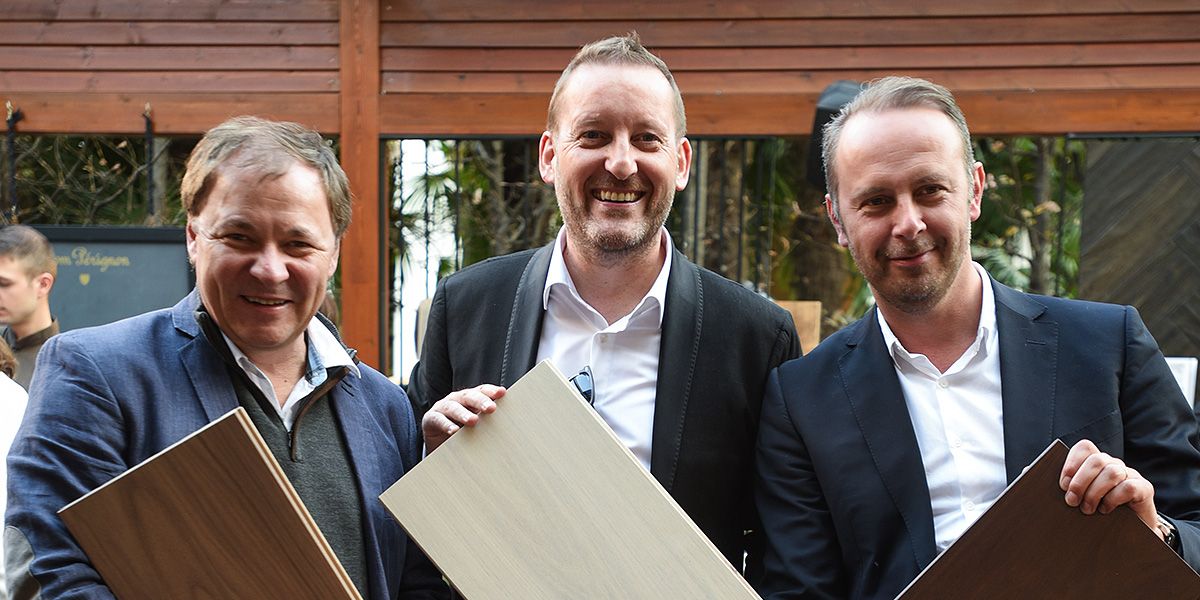 Sergey Ilchenko (CEO Ebony and Co Moscow), Mark Congdon and Bastiaan Smits (joint CEO's Ebony and Co Group)
Tell us a bit about yourself.
What's your background pre-Ebony and Co? I've always been in the wood business.
Why wood?
It's a natural material. Being a renewable resource, it's great for the environment. Its aesthetics are wonderfully pleasing. And it's a great material to innovate with.
Where does Ebony and Co differ from other luxury wood companies?
Passion, innovation and caring – of the client, and equally of our team and the environment.
With nine physical showrooms worldwide, you are truly global. How do you manage to collaborate and keep everyone in the loop of the latest?
Lots of Skype, travelling, phone calls, and emails! We have an excellent Whatsapp group that keeps all of us posted on the latest projects and designs. Once a year, we all meet in person during our global sales meeting.
How important is it for a global company to act as one?
The idea of "one team, one message" is vital to us. It's nicely demonstrated at our regular brand events, where we all mingle with clients, architects, designers, etc. Such events are always great moments as they allow one to share our passion and know-how in a friendly, genuine ambiance.
What do you think will be the next big thing in luxury wood?
Apart from working on bespoke projects, we have a semi-standard collection of wood in different finishes. Part of that collection is constantly updated with fresh looks. Wood that has undergone certain treatments should be looked upon as a fashion commodity: what's 'in' today will be out of fashion next year. We constantly strive to produce new and relevant looks in order to give our clients the best possible options to choose and thus create a matching, wonderful, and contemporary space in a truly bespoke fashion.