In Person: Stefano Giussani
Stefano Giussani is Chief Executive Officer at Lissoni Inc., an extension of Milan-based Lissoni Associati founded in 1986 by Piero Lissoni and Nicoletta Canesi. The acclaimed architecture and design studio operates on a global scale, at the highest level. Giussani is at the helm of the New York office.
'Wood always exists. It's as noble as stone, both intriguing and unique, and never the same'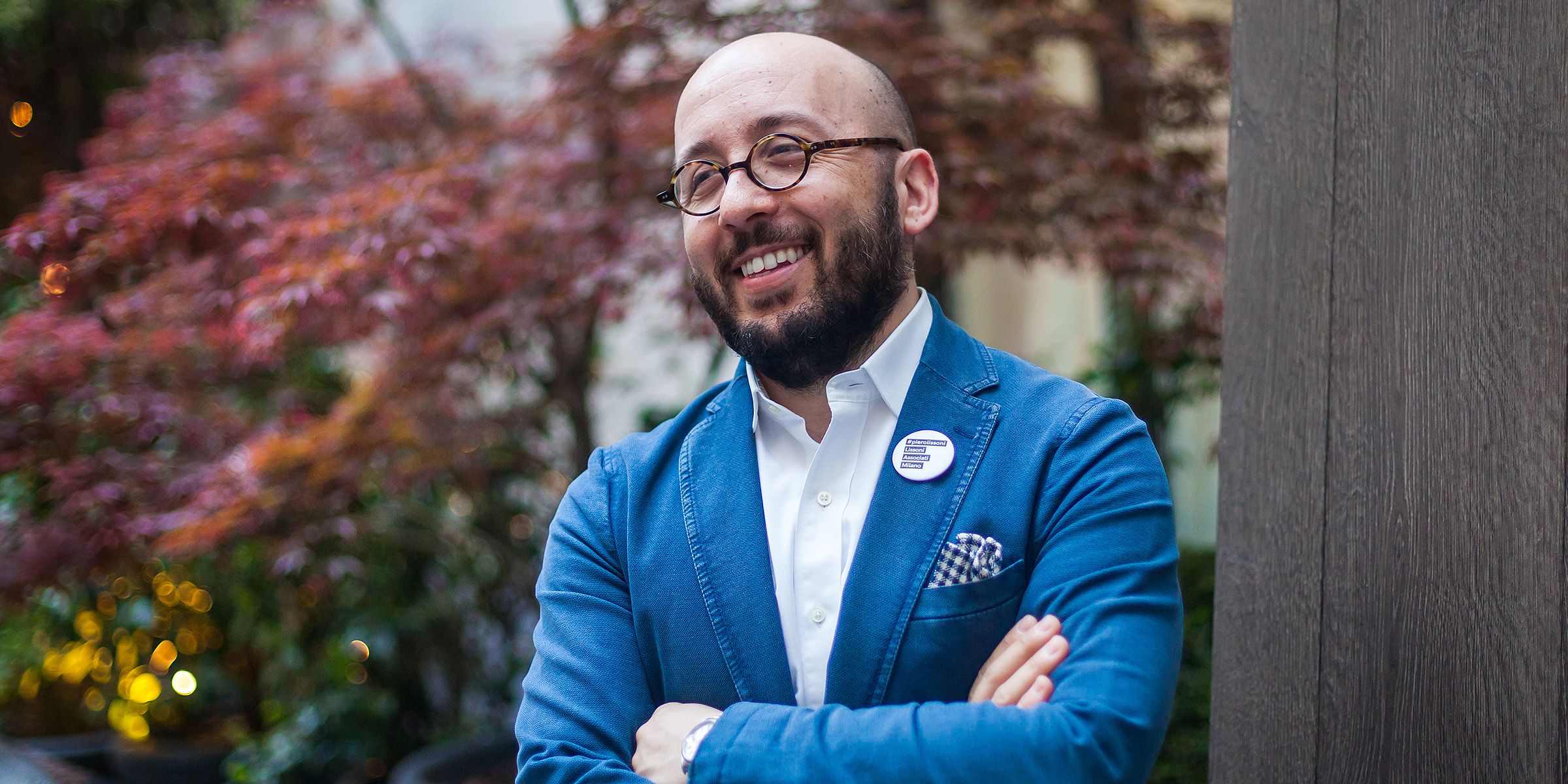 Stefano Giussani is Chief Executive Officer at Lissoni Inc.
What makes you get up every morning?
It's a cliché, but I truly love my job. I am completely motivated by curiosity and the infinitive possibilities of design.

I'm a father of two small children; they make sure I get up with them at 6:30 am every single day - whether it's a weekday, weekend or a holiday. When still at home, I'll have my Italian Espresso. It's a very important ritual; I can't start the day without it.
How do you commute to work?
It's a dream itinerary. First, I walk across Central Park to drop my son off at school. Being together, in the park, always puts me in a good mood. There's something special about experiencing the change of the seasons in Central Park. My son and I are constantly observing new little details as we make our way across town.

After I drop him off, it's a short subway ride down to the office in SoHo. Sometimes, I wish I'd sneak back into the park for a bit longer. The studio's artistic signature is one of 'luxurious simplicity'. Can you tell us a bit about the design process? The Lissoni philosophy combines different cultures, shapes, materials, and geometries. And finds the balance and equilibrium between them. We always start with an intense research phase. In fact, our research never ends. We keep researching new materials, references, textures, and details as our work evolves. We study the culture, the commonality of where we are, and how other influences around the world might interplay or add something unexpected yet appropriate to our design expression. It's actually quite a rigorous process. Finding the simplicity actually is lot of work!
---
'Walnut is precise, strong, and unafraid. It reminds me of Italy, of the warmth of my parents' house'
---
How do you stay on top of your game?
I am constantly reading and observing, wherever I go. At the moment, I'm halfway through a book about the history of American design. I believe it's essential to understand the origins of design cultures, techniques and styles.

Also, the local environments of the projects we work on never cease to inspire. We're currently doing a project in San Francisco. Visiting the place provides me with an entirely new context for thinking and designing. The feeling in San Francisco is very different from say Washington DC or Las Vegas. Working in diverse markets is very energizing, and it makes my work very rewarding. How different is working in the United States from Italy? Everything is different here: the size and scale of the buildings, the culture, the colours and even the sounds. Everything is new, and this can inspire great creativity. Yet our design approach is the same. As a design studio, we have a renaissance approach that combines different skills and ways of doing, resulting in a singular vision. We keep an eye out for graphic and product design, too, and like to see how all these different elements may come together to tell a complex design story. A broader view, we call it.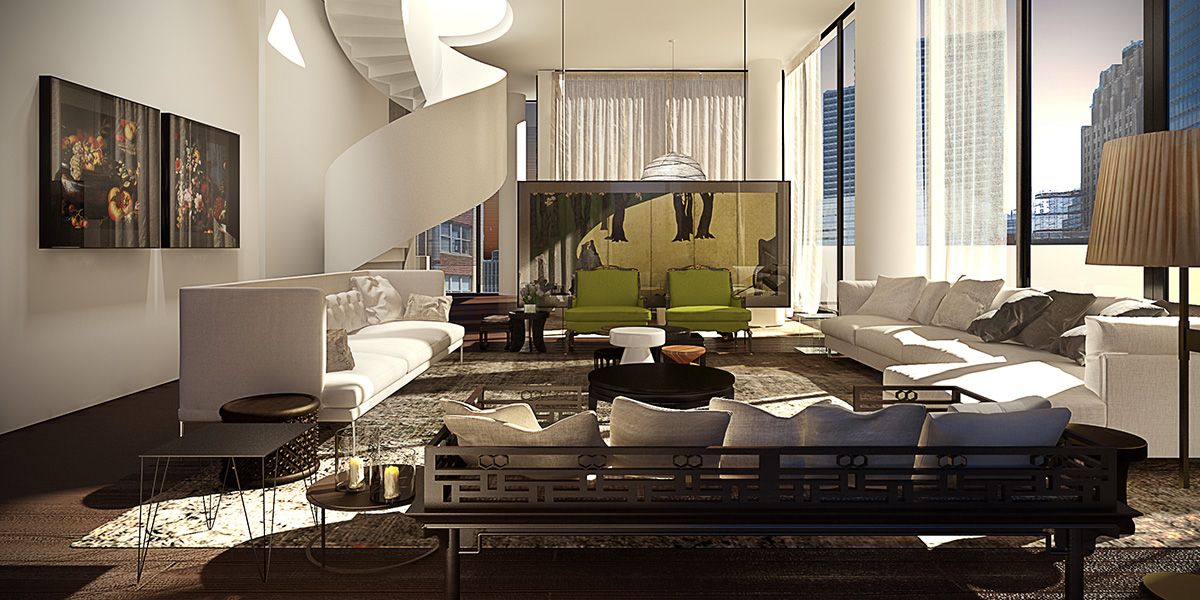 Penthouse, living room - Lissoni Inc. | Photo - Williams New York.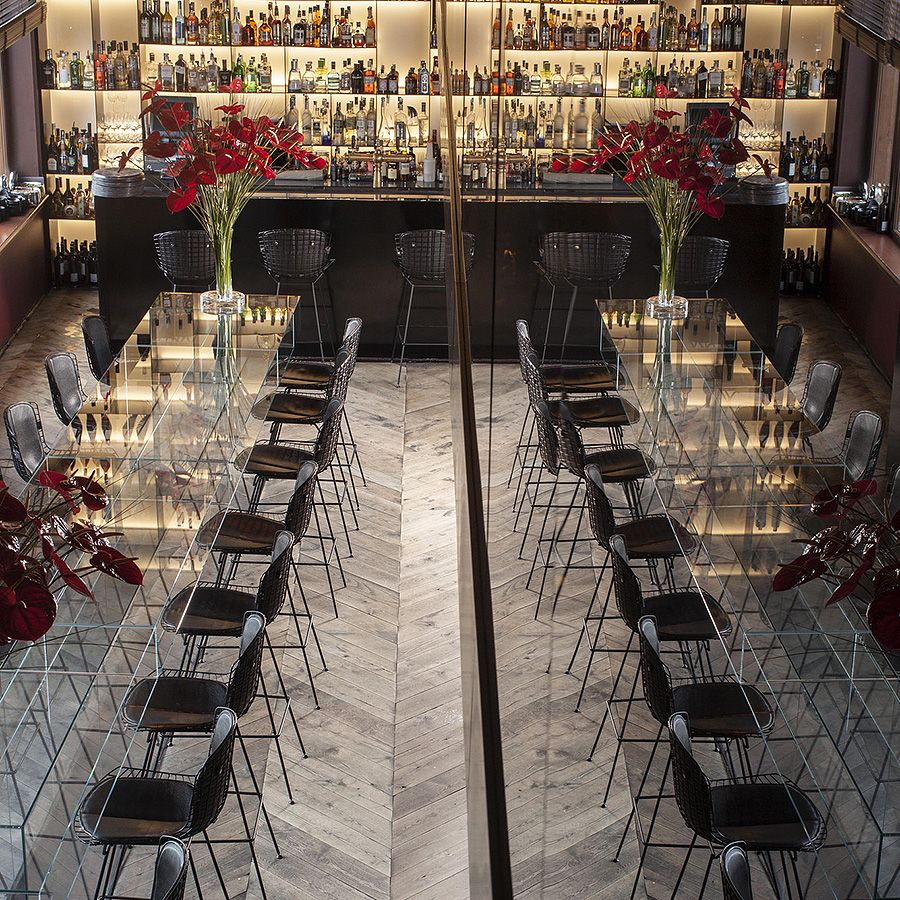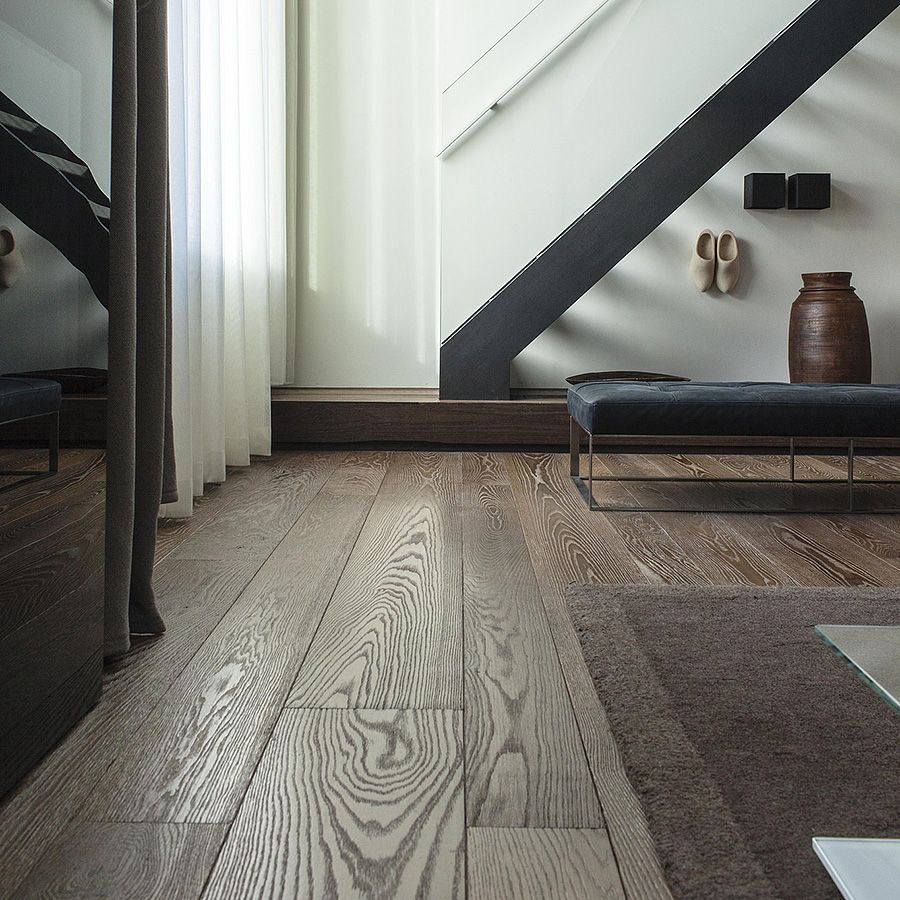 Have you changed as a designer?
After my first year in New York, I forced myself to buy a new pair of glasses. The Italian ones were giving me a so-called tunnel vision. I kept looking for the Italian details everywhere, but this is not Italy. So, I went to a flea market in Williamsburg and I bought a new pair of glasses, an American pair. Then, the magic started. I had to learn what the culture of this country had to offer and what it was asking of me. Once I opened myself to the possibilities, I started discovering aspects of American culture that seemed invisible to me before. Living and working here really has expanded who I am, how I think, and what I can deliver as a designer.
What makes you like to work with wood?
Wood is a special material for any designer. It can assume any shape or form, but you must respect its inherent qualities and character. It's like a love relationship between two people, made of passion, respect and understanding of each other individuality. Wood always exists. It's as noble as stone, both intriguing and unique, and never the same. Wood changes during the seasons and the years, and becomes even more beautiful and interesting with increasing age.
What materials go well with wood, and why?
Metal. I like contrasting materials, like dark brass and walnut, or bronze and smoked oak. The softness of the wood and the precision of the metal create are made for each other.
What can wood bring to an interior?
The beauty of the wood is that it comes from nature. When properly applied in an interior design concept, I believe it brings its energy and warmth to a space. We like to play with wood in our designs. We use wooden screens, wall claddings or wooden floors to play with the geometry and overall feel of a space.
Do you have a favourite wood species?
Walnut truly resonates with me. It reminds me of Italy, of the warmth of my parents' house. I like its veneers and different shades of dark brown. Walnut is precise, strong, and unafraid. When used in furniture design, walnut conveys a sense of strength and elegance. When used for wall cladding or flooring, it offers warmth and a feeling of cosiness.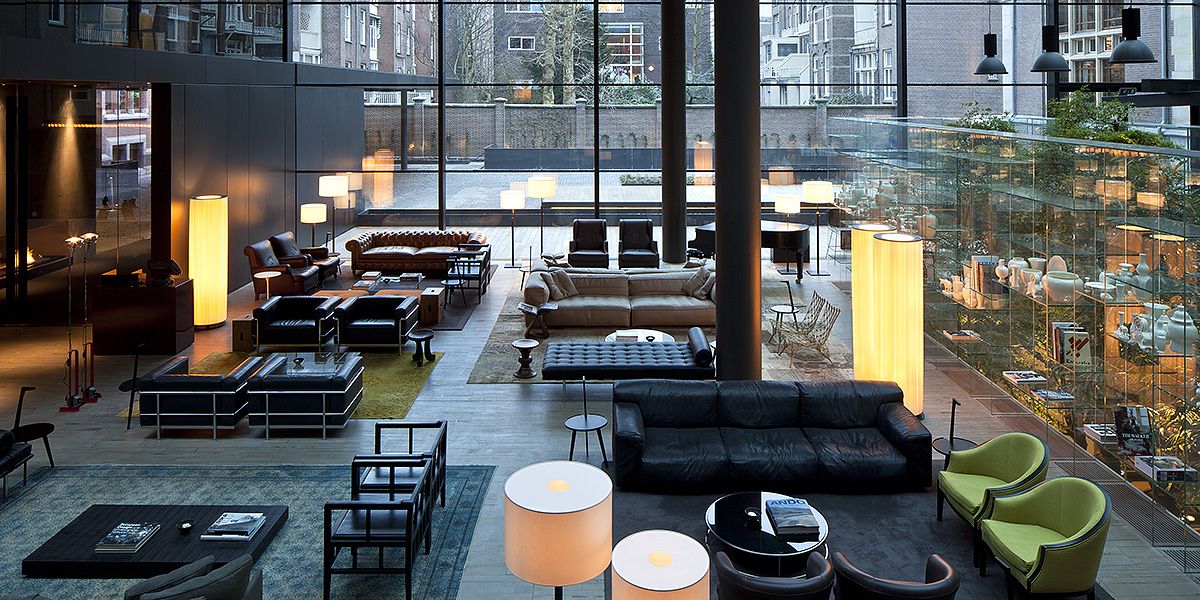 Conservatorium Hotel Amsterdam, lobby - Lissoni Inc.