A must see... Archstoyanie Festival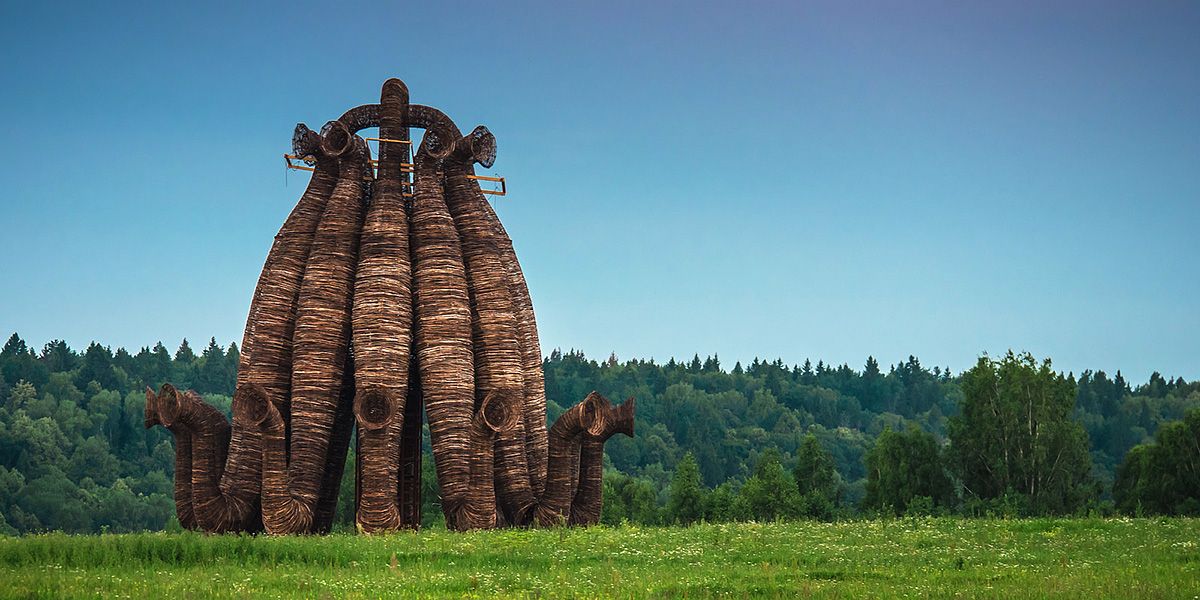 Beaubourg (2013), a birch twig structure by Nikolay Polissky
Not only one of the most important events on the Russian art calendar, the Archstoyanie Festival is also one of the most ambitious art events in the world. This must-go festival serves as a platform for architectural experimentation, with eye-catching giant land objects made of natural materials.
Each year, thousands of people head over to a small Russian village about 220 kilometres southwest of Moscow. On the banks of the river Ugra, they admire giant sculptural installations, land art and architecture. The artistic, massive and sometimes intimidating structures have one thing in common: they are all made of natural materials such as wood, plants or soil.

It was artist Nikolai Polissky who planted the seeds for the Archstoyanie festival as we know today. To escape the chaos and intensity of the hectic life in Moscow, Polissky moved to the village of Nikola-Lenivets in 1989. While he was employing locals to work in his studio, he began to create large-scale land installations. Under Polissky's guidance, the village organized the very first Archstoyanie festival in 2006.

The annual event invites artists from all over the world to create contemporary and long-term objects for the Nikola-Lenivets Park, attracting a growing audience of artists, designers and architects to experience self-expression and creative exploration.

This year, the 12th edition of Archstoyanie takes place from July 27 until July 29. Apart from new additions, more than 30 previously built land art objects will somewhat emerge from the woods. Many of those have endured heavy rain, snow and summer heat since the first edition in 2006 — some slowly becoming one with nature...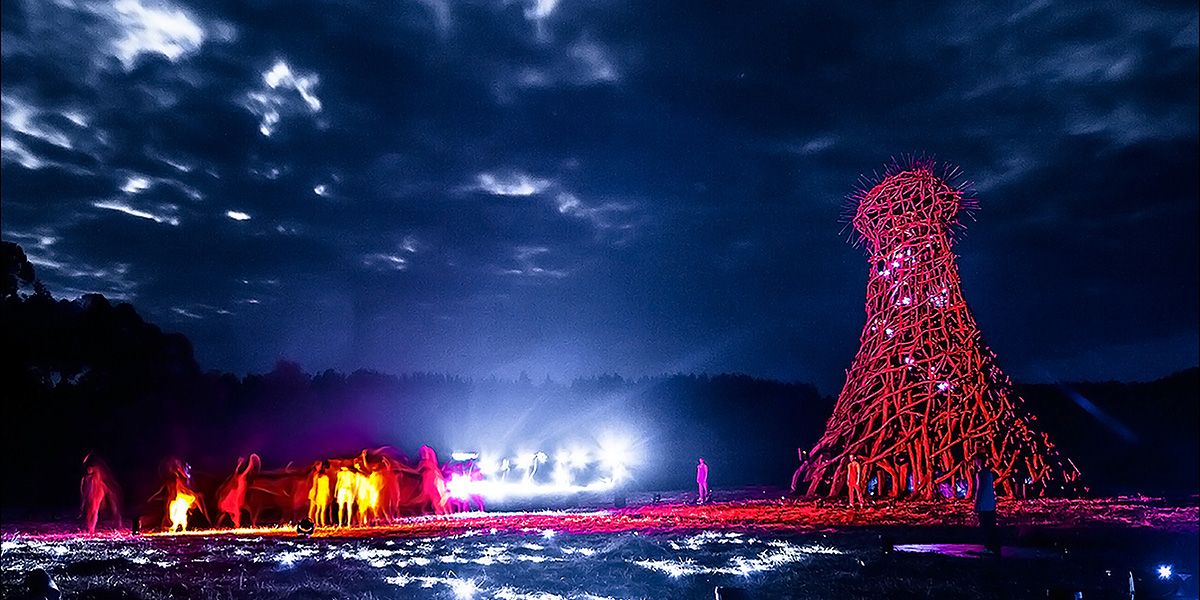 The Lighthouse (2004) a 12 meter tower made of elm branches
ARC (2012) by Boris Bernaskoni
Architect Eugenij Koblov about his experience at Archstoyanie Festival:
'My main reason to visit Archstoyanie was to admire designs of my colleagues and see how they were integrated into nature. It's a great opportunity to design "in the field", and very interesting to see how my colleagues managed to do it.

Archstoyanie is full of experimental form, there's so much to learn here. Forms and shapes you won't find in a real urban landscape. And maybe even see if you can take forms you like back to the urban world of real buildings.'
---
Four wooden land art objects you must see
Storming Heaven

The Russian architectural firm behind Storming Heaven is Manipulazione Internazionale. They put together a great number of wooden ladders into a tricky interactive object that allows visitors to actually climb the construction. The creators call it a "symbolic expression of the endeavour for the unattainable."

Beaubourg

It looks like an interplanetary octopus: Beaubourg is completely braided with a birch twig. When you walk in the Beaubourg's tube-columns, the twig shines through and you will have the feeling as if all columns are moving with you.

Its creator, Nikolay Polissk, got inspired during his trip to Paris. Building Beaubour took him another 18 months. Hence the name of this peculiar art object, a reference to Paris' oldest district Beaubourg, home to the Centre Pompidou.

The Lighthouse

Are you brave enough to climb the stairs inside this 12-meter high wooden tower and see the surroundings of the Ugra River through the artwork's body, made of elm branches?

ARC

ARC by Boris Bernaskoni is an architectural and spatial research that sits at the edge of the forest. It's a hybrid object that performs several functions: it's a portal, a triumphal arch, an observation deck, a bar and more. Visitors climb up a narrow spiral staircase that leads to the so-called "room of the artist" downstairs. Each year, the room is transformed into an art installation.

The ARC is an impressive black construction consisting of a 6-meter-long plank, created according to the principles of non-waste production. All cuttings are used as structural elements.