Exterior wood, the beauty of natural aging
It's hard to beat a wooden deck or exterior wall cladding when it comes to creating an authentic, original atmosphere around any residential home. Using wood in outdoor projects adds warmth and charm, especially when you embrace the effect of natural aging wood which appears by exposing it to rain and sun.
Bastiaan Smits & Sergey Ilchenko, at a centuries old wooden stable in the Norwegian highlands.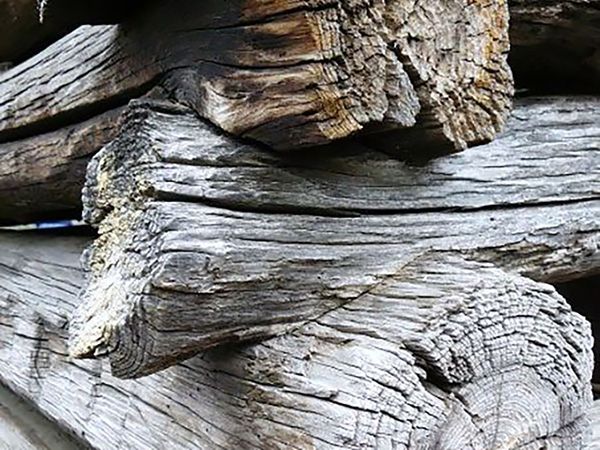 Quality and purpose for a long time
Using wood for exterior purposes means natural simplicity at its best. Yet this kind of simplicity is not always that simple. As we can tell from old Alpine farms, Russian log houses and Norwegian stave churches, wood can last for centuries – but to do so it has to be treated the right way. Traditional know-how is essential to ensure that wooden buildings preserve their quality and purpose for many years to come. Five good reasons to consider wood decking or cladding
Wood is naturally resistant to outdoor elements including sunshine, humidity, temperature variations and snow.
Wood is a renewable material. Trees used for building can be replaced by new trees that mature fast, absorbing CO2. Wood from demolished houses can be entirely reused.
When properly ventilated on all sides, wood doesn't rot easily and can hold up for hundreds of years.
The weathering effect protects the wood. In fact, wooden cladding needs little to no maintenance once it turns silver grey.
Wood is a warm material. It not only insulates the home, but also creates a warm atmosphere.
Exterior wood: a wabi-sabi state of mind
Wabi-sabi is a Japanese aesthetic concept that finds beauty in things that are imperfect, impermanent and incomplete. It accepts the fundamental unpredictability of nature and the natural cycle of life, including its inevitable decay. This is exactly what happens when wood is used outside and exposed to the effects of weathering. The woods 'records' the sun, wind, rain, heat and cold in a language of discoloration. It manifests an endless array of grey tones, textures, grooves and cracks, eventually becoming an organic, one-of-a-kind decorative product that has no parallel. 
Using wood in your exterior creates a feeling of luxurious comfort – think of a wooden deck or spa zone – yet at the same time it is quite unpretentious. It does not shout, 'Look at me!' or display wealth and importance. In another parallel with wabi-sabi philosophy, it simply coexists with the rest of the environment.
Wood we love for exterior elements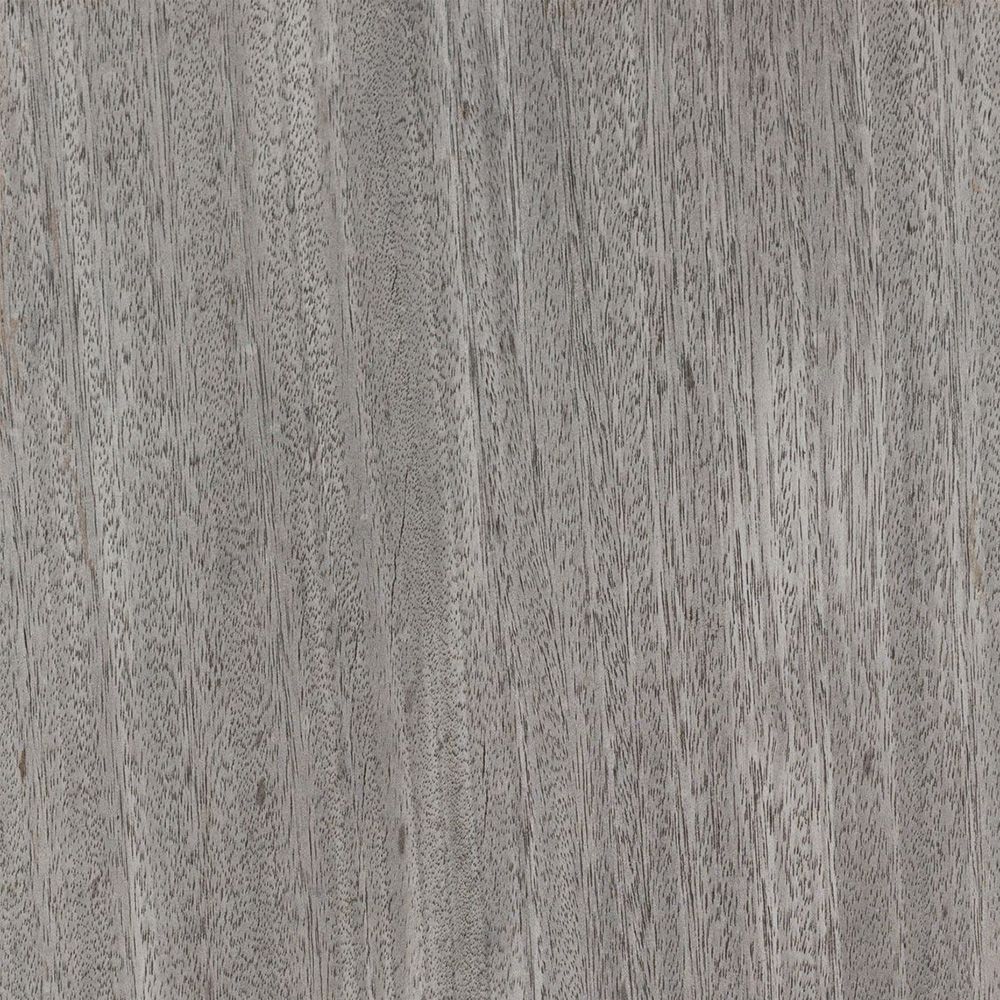 Cut in fine rift and quarter grain, this wood is extremely stable and durable – in any weather conditions. The boards can be supplied in long, wide and thick (up to 80-mm) formats. A perfect solution for decks, pergolas, furniture or cladding. Over a few months, it changes its patina to a bright, silky silver-grey. If you like this warm natural color, you can secure it with our special top finish. The natural grey 'driftwood' look can only be achieved in an outside setting.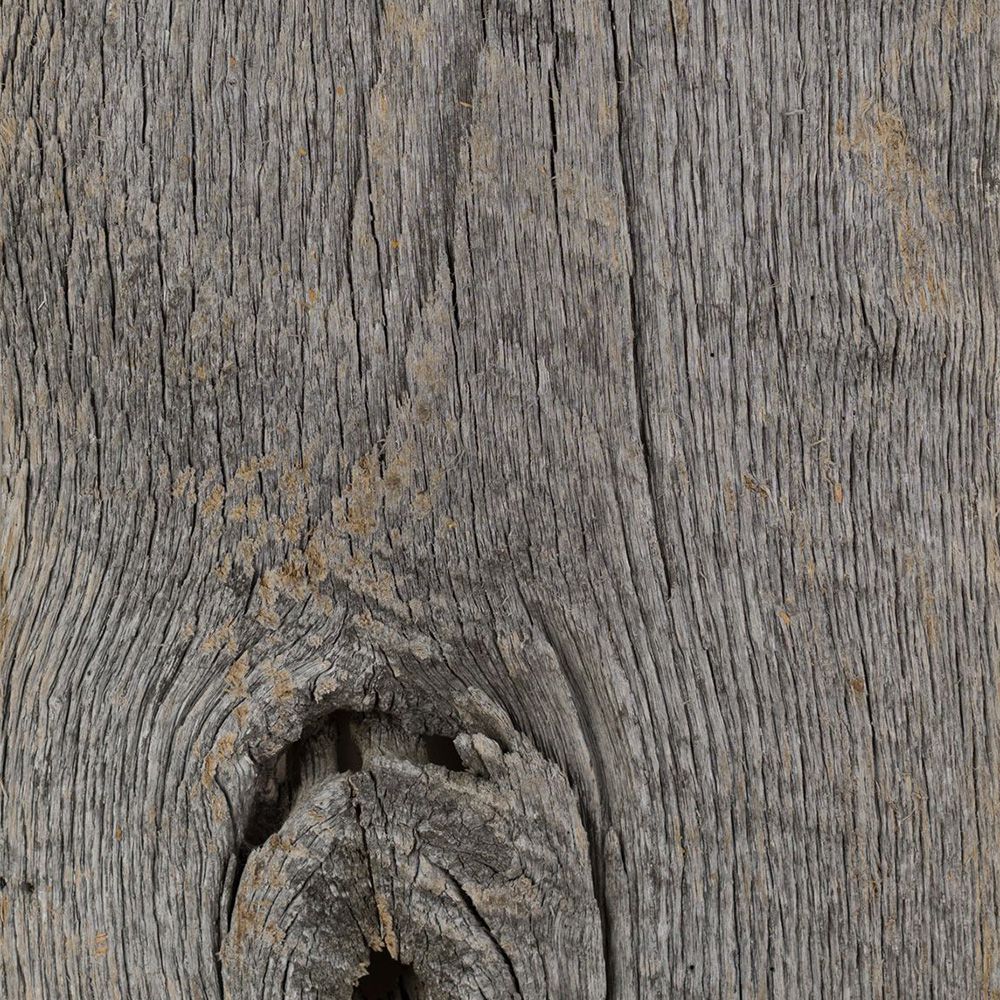 Antique American Barnwood is a unique product for cladding, a reclaimed wood from 'old America'. Each reclaimed board tells a tale of the past, with its nail-holes, wormholes, cracks and patina – the result of over a century of use on old farms. This decorative wood has already lived a long outdoor life under the sun, wind and rain. Its rough texture adds a strong character to any exterior.
Douglas Fir is a classic choice for outdoor design which shows great resistance to all kinds of weather. The rift and quarter selection gives a very stable board. It is the first choice for Scandinavian and other Northern countries, with a natural light color that gives a refined, minimalist look.