The Beauty of Aging
Although it may sound outmoded, there's nothing old-fashioned about an Antique American wide plank floor. Tenacious, charismatic, sustainable and unique per definition, Antique wood bears many qualities to like.
Reclaimed Highlights
At Ebony and Co, we offer various antique wood products: Antique American White Oak, Antique Oak Original Sawkerf, Antique American Chestnut, Silvergrey Barnwood, Anthracite Grey Barnwood, Antique American Ash, and more. We are happy to explain to you the specifics of each of them. All our antique wood comes from a handpicked selection of old-growth wood formerly used in beams, siding or floorboards. We craft the reclaimed wood, with its beautifully uniform growth structure, into XL wide plank sizes that are consistent in stability and natural beauty. We have crafted reclaimed planks up to 4 m (12 feet) in length, and up to 35 cm (14 inches) wide.
Treasure hunt
Another treasure in our collection of reclaimed wood comes from old train wagons. Wagons that were used during the 20th Century, often older than 50 years, were made of solid Oak that weathered out to a very groovy textured surface by decades of exposure to rain and sun. Even though this surface appears rough, it is remarkably smooth to use as a floor or wall cladding.
Antique Wagon Oak Milled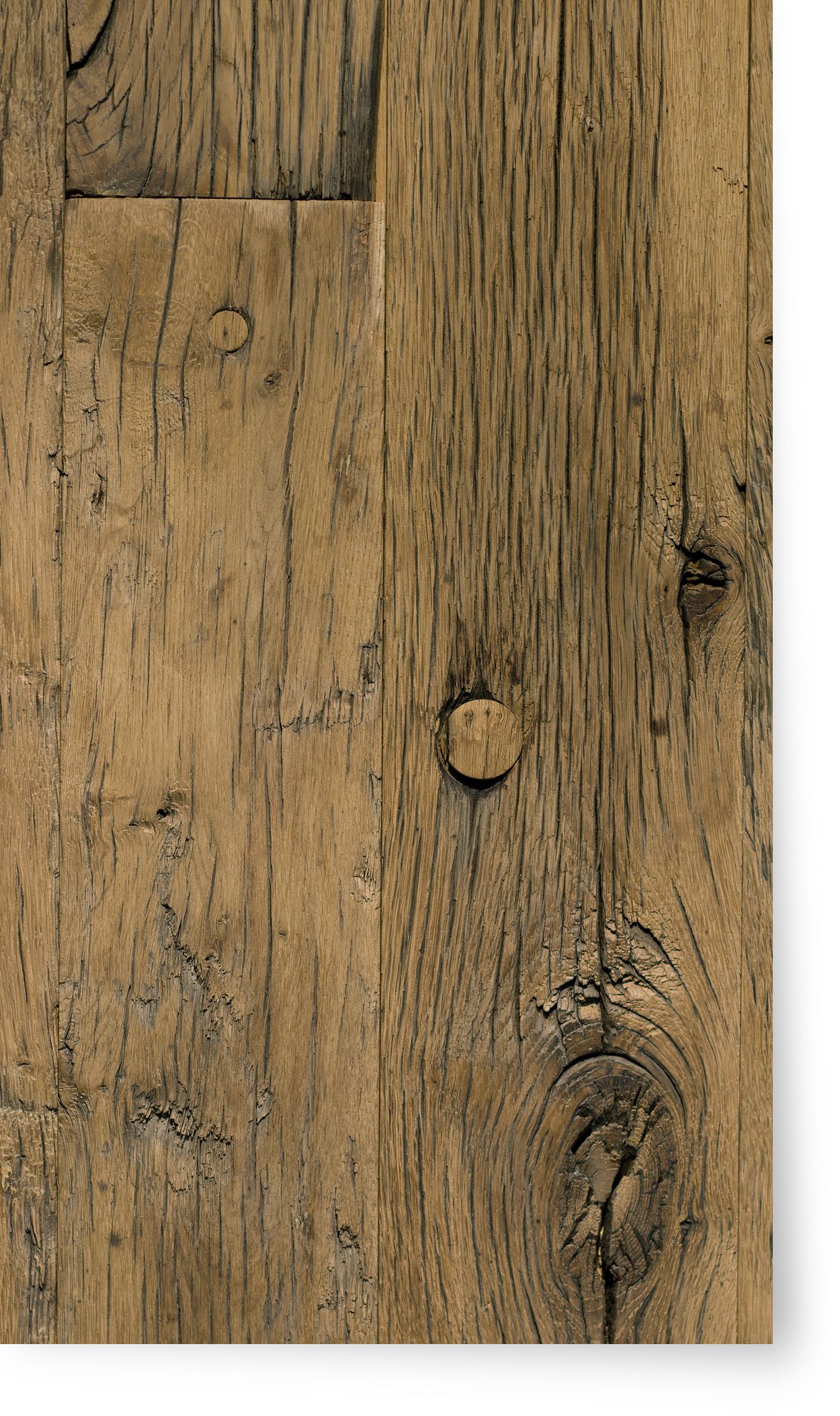 Antique Wagon Oak Unmilled